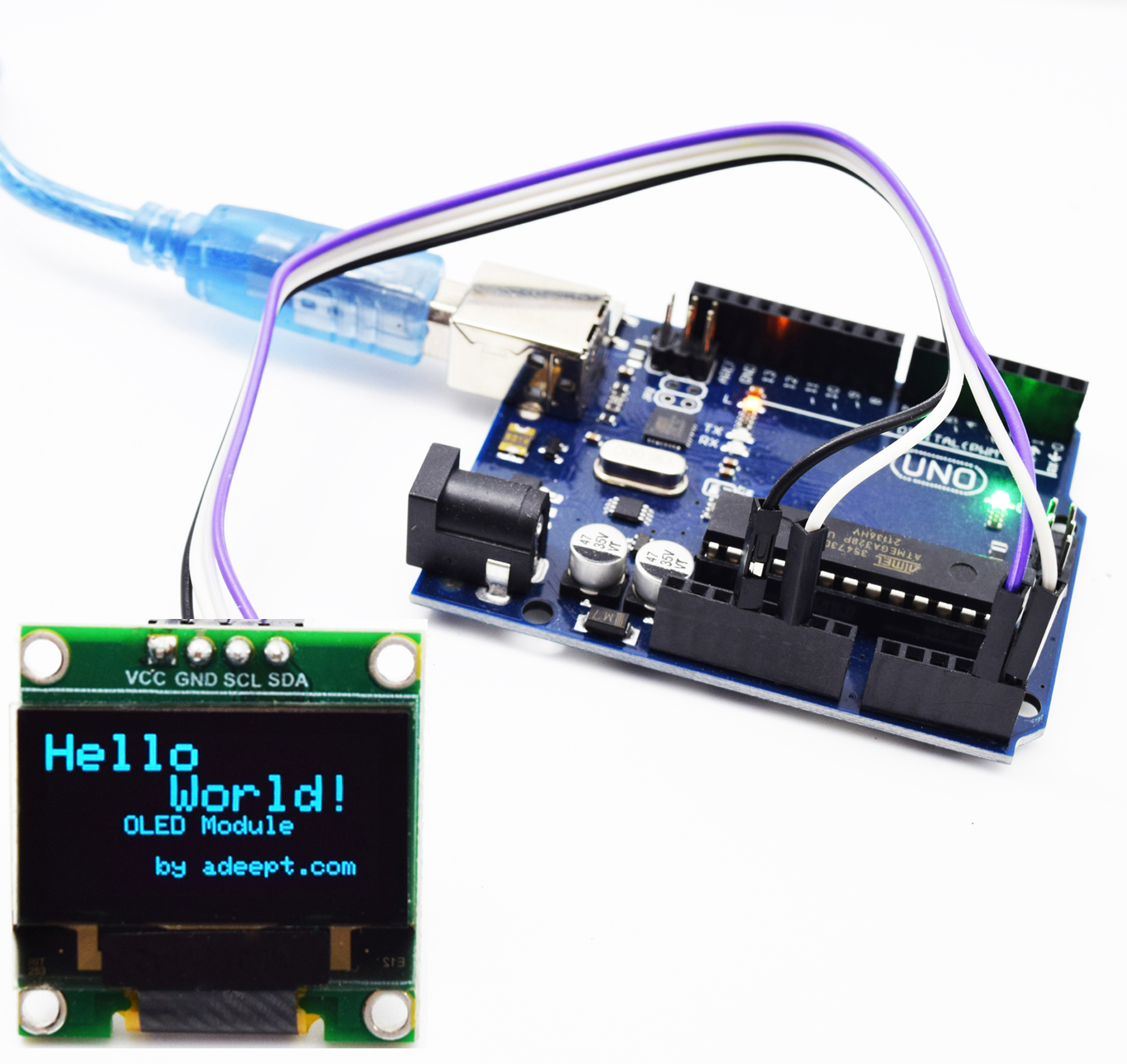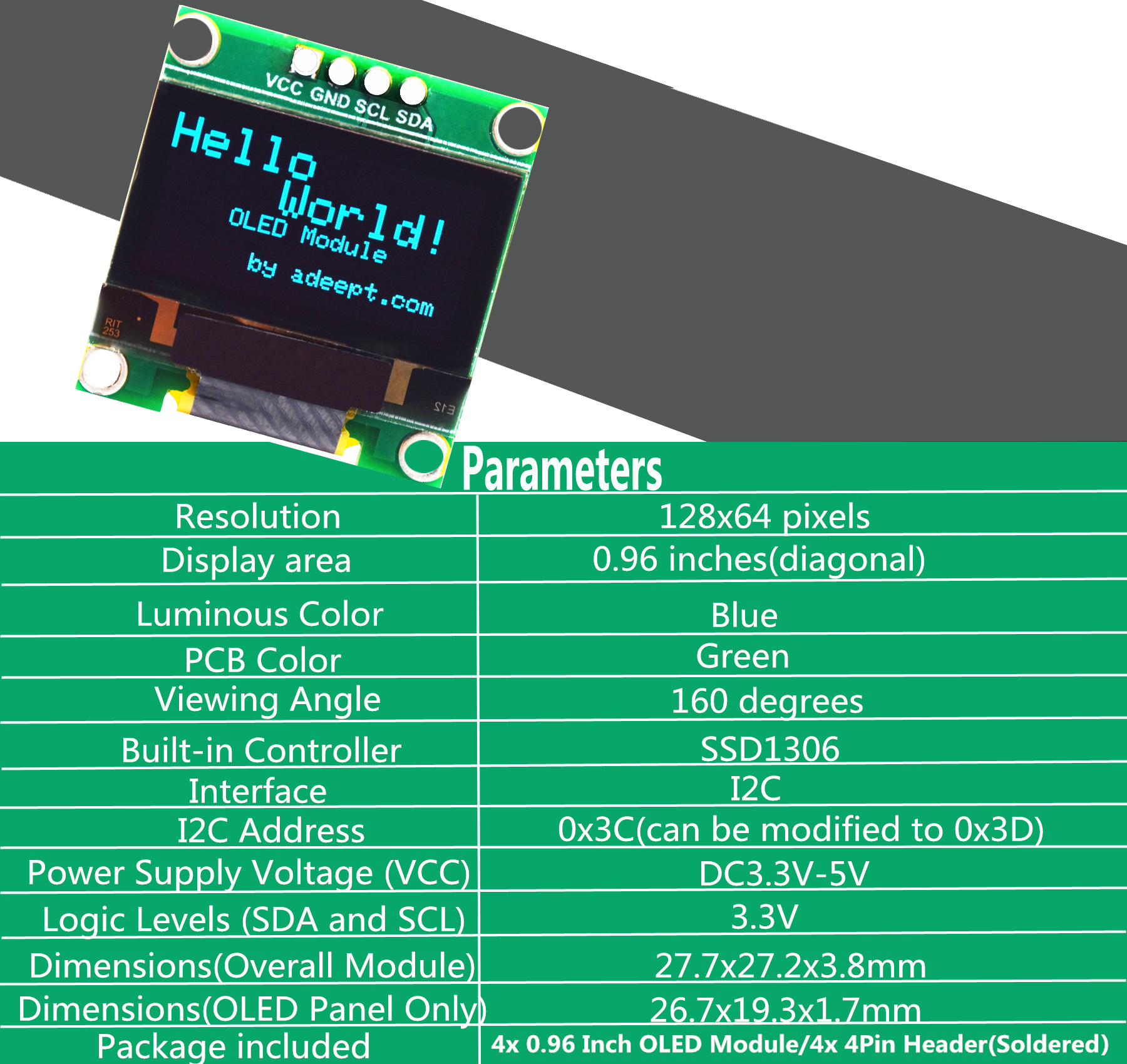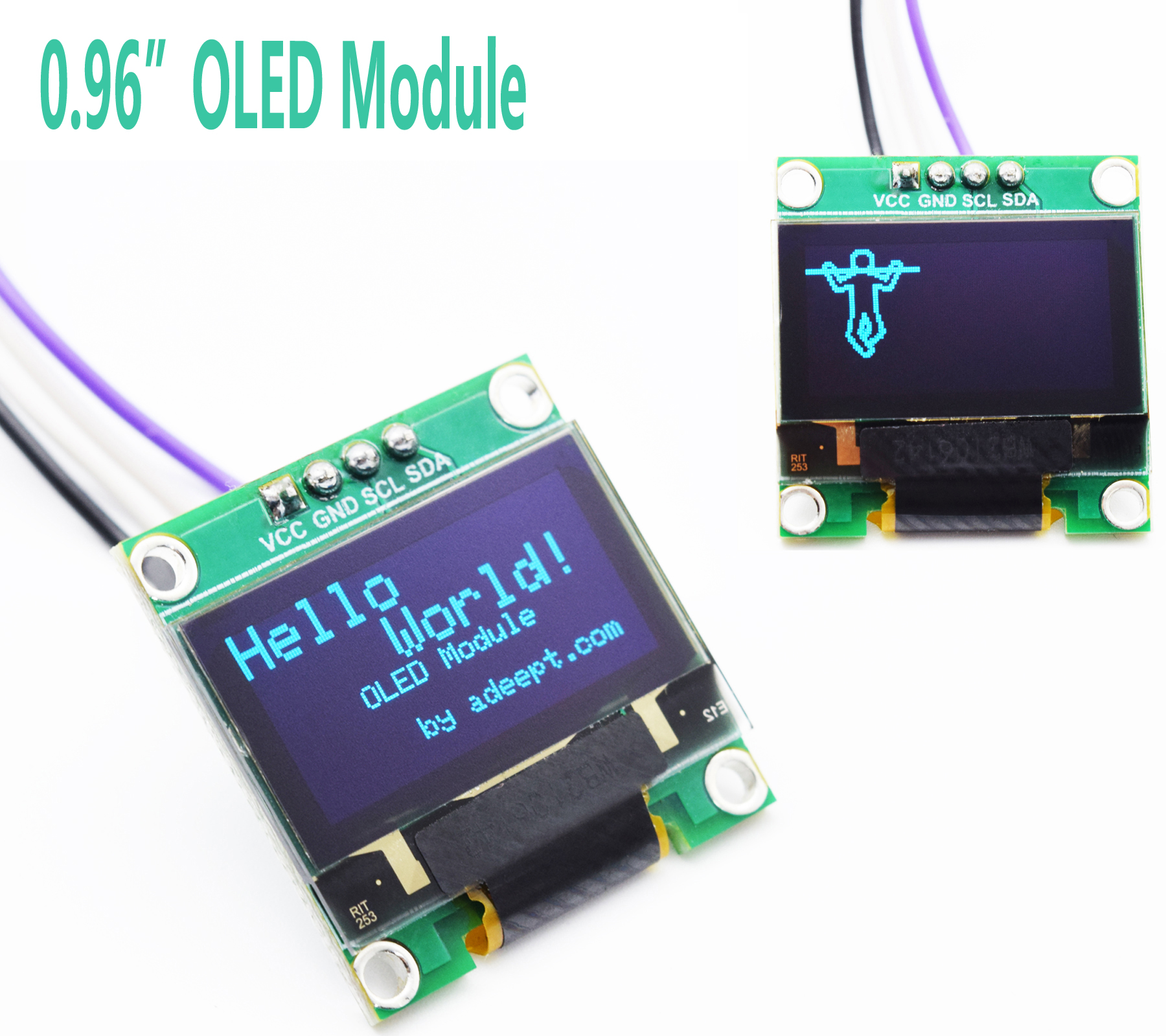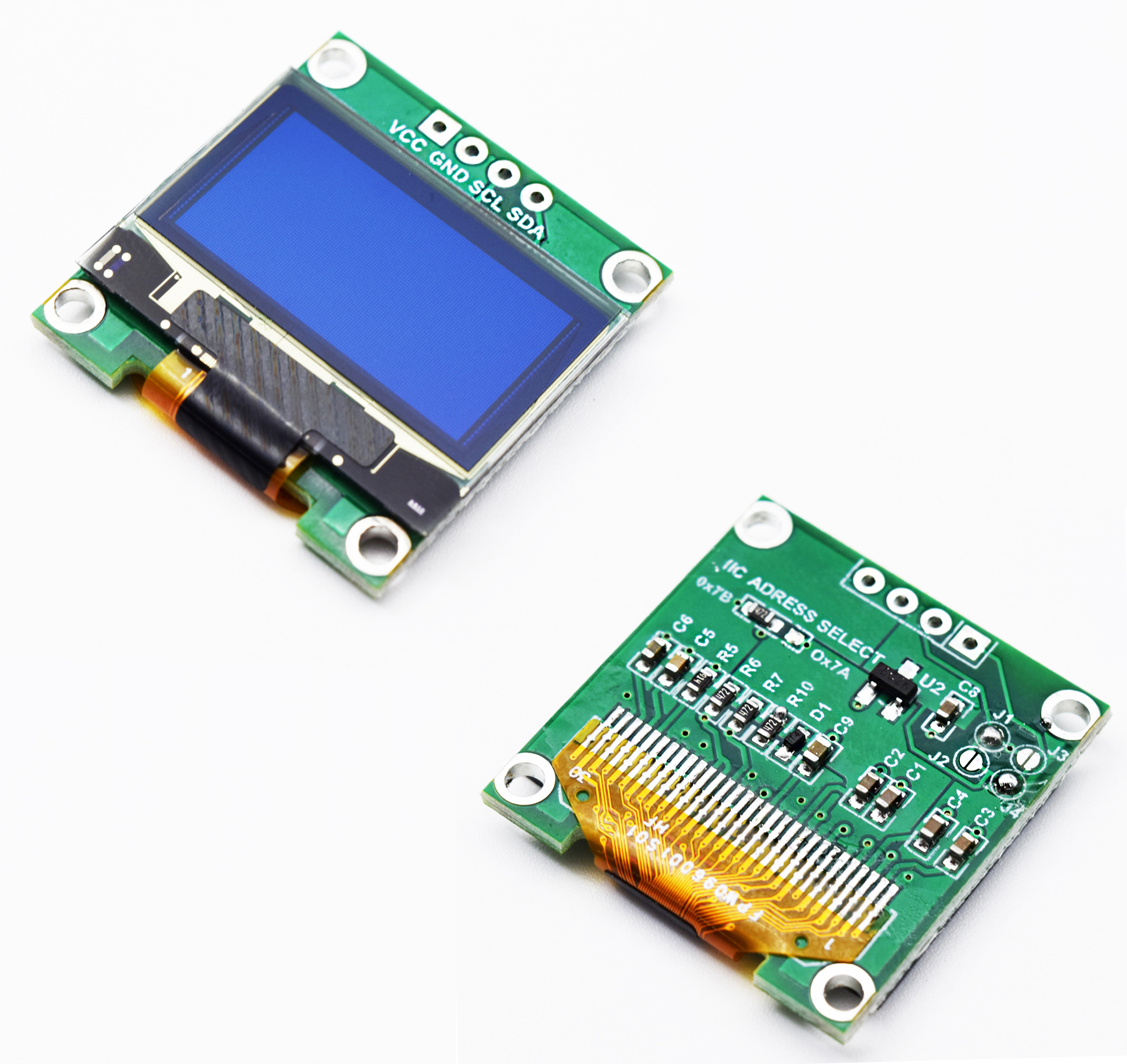 Features:
1. Application: These I2C serial OLED modules can be used for Raspberry Pi 4B/3B+/3B/2B/Zero, Beagle Bone Black, Arduino UNO and Mega2560, 51 MCU, STM32 and so on. Showing graphical & textual information directly on your micro-controller projects;
2. 128 x 64 Pixel: Needn't backlight, the display unit can self-luminous. It has Super High Contrast, bright and crisp dots, even tiny fonts quite readable. No embedded fonts inside the OLED controller, user can create the fonts through the font generation software;
3. Changeble I2C Address: The I2C address can be changed, it is convenient to use with different machines;
4. Four square holes are easy to install;
5. Support I2C IIC communication Protocol.
Parameters:
Resolution: 128x64 pixels
Display area: 0.96 inches(diagonal)
Luminous Color: Blue
PCB Color: Green
Viewing Angle: 160 degrees
Built-in Controller: SSD1306
Interface: I2C
I2C Address: 0x3C(can be modified to 0x3D)
Power Supply Voltage (VCC): DC3.3V-5V
Logic Levels (SDA and SCL): 3.3V
Dimensions(Overall Module): 27.7x27.2x3.8mm
Dimensions(OLED Panel Only): 26.7x19.3x1.7mm

Package included:
4x 0.96 Inch OLED Module(4Pin Header Soldered)