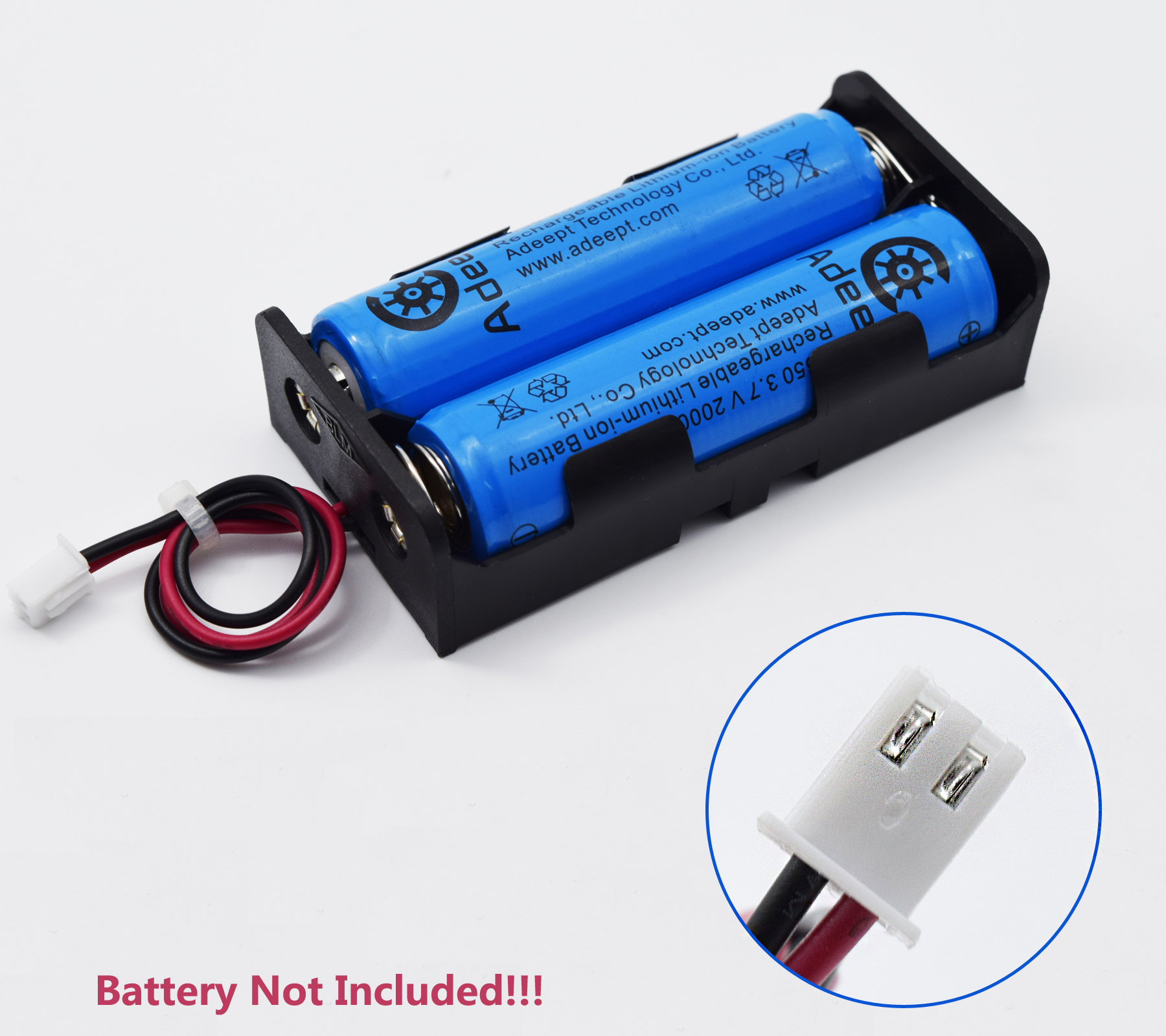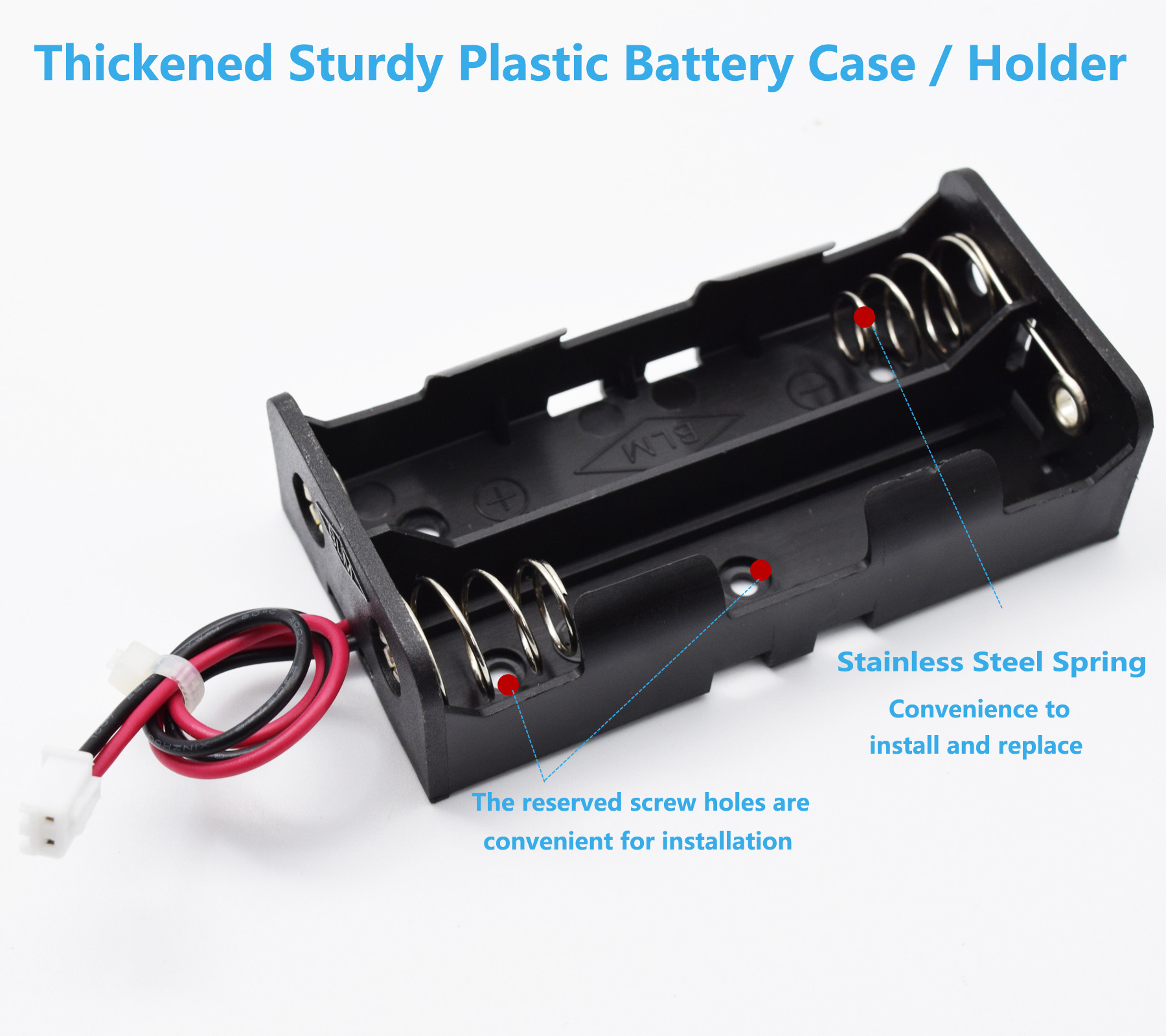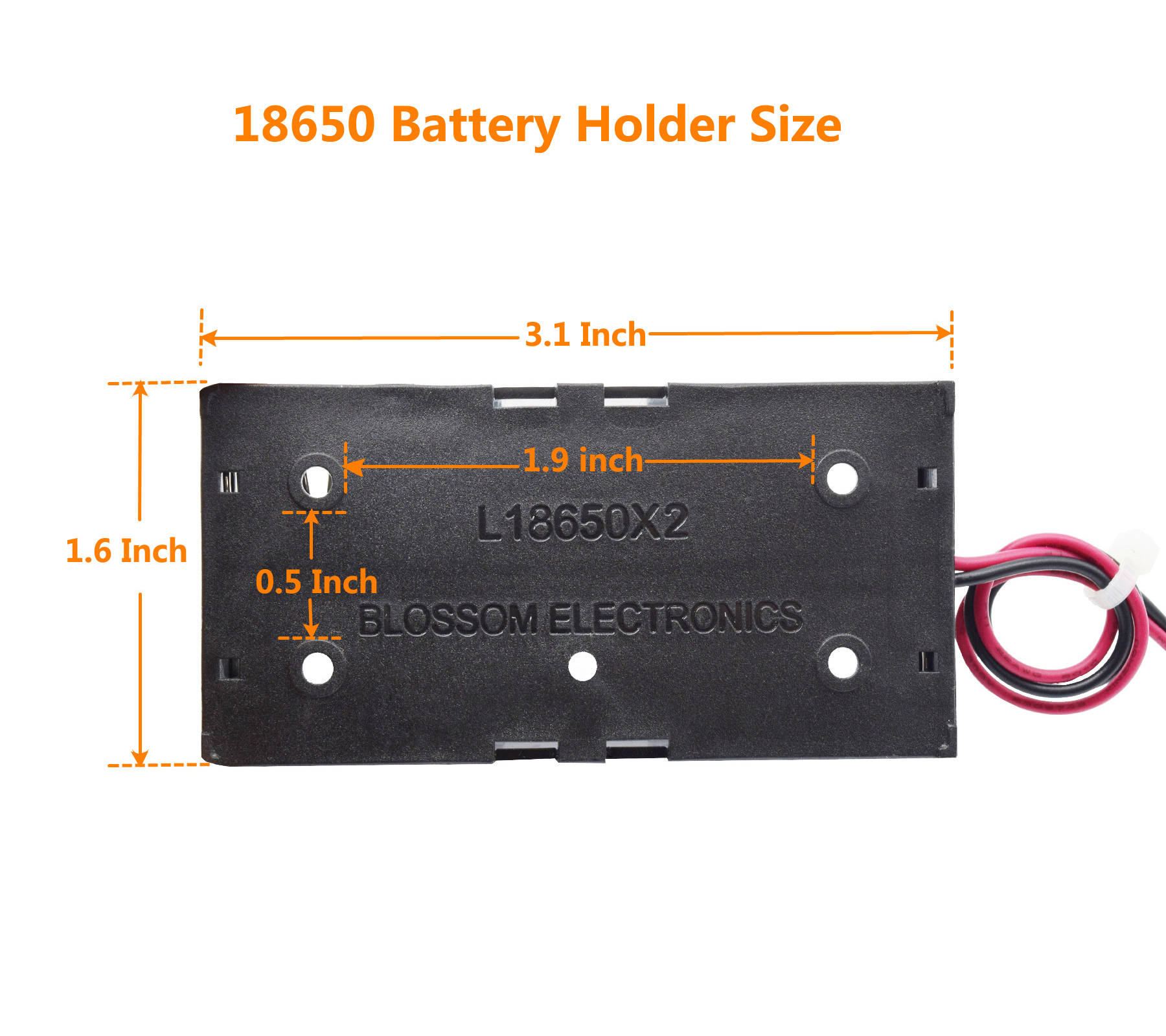 Features:
1. This 18650 battery holder is a high quality, extended version, it is compatible with 18650 batteries with a protective board;
2. This battery holder has screw holes at the bottom and wire preinstalled(with 2.54mm JST Connector), it is easy to use;
3. It adopts a series scheme and directly outputs a voltage of 7.4-8.4V;
4. Easy to install - The batteries are fixed by a stainless steel spring. It is very convenient to install and replace the batteries, and it is not easy to damage other parts;
5. Tough material - Using tough material, high strength, good toughness, not easy to crack.
Package included:
2x 18650 Batteries Holder(with Wire and 2.54mm JST Connector)