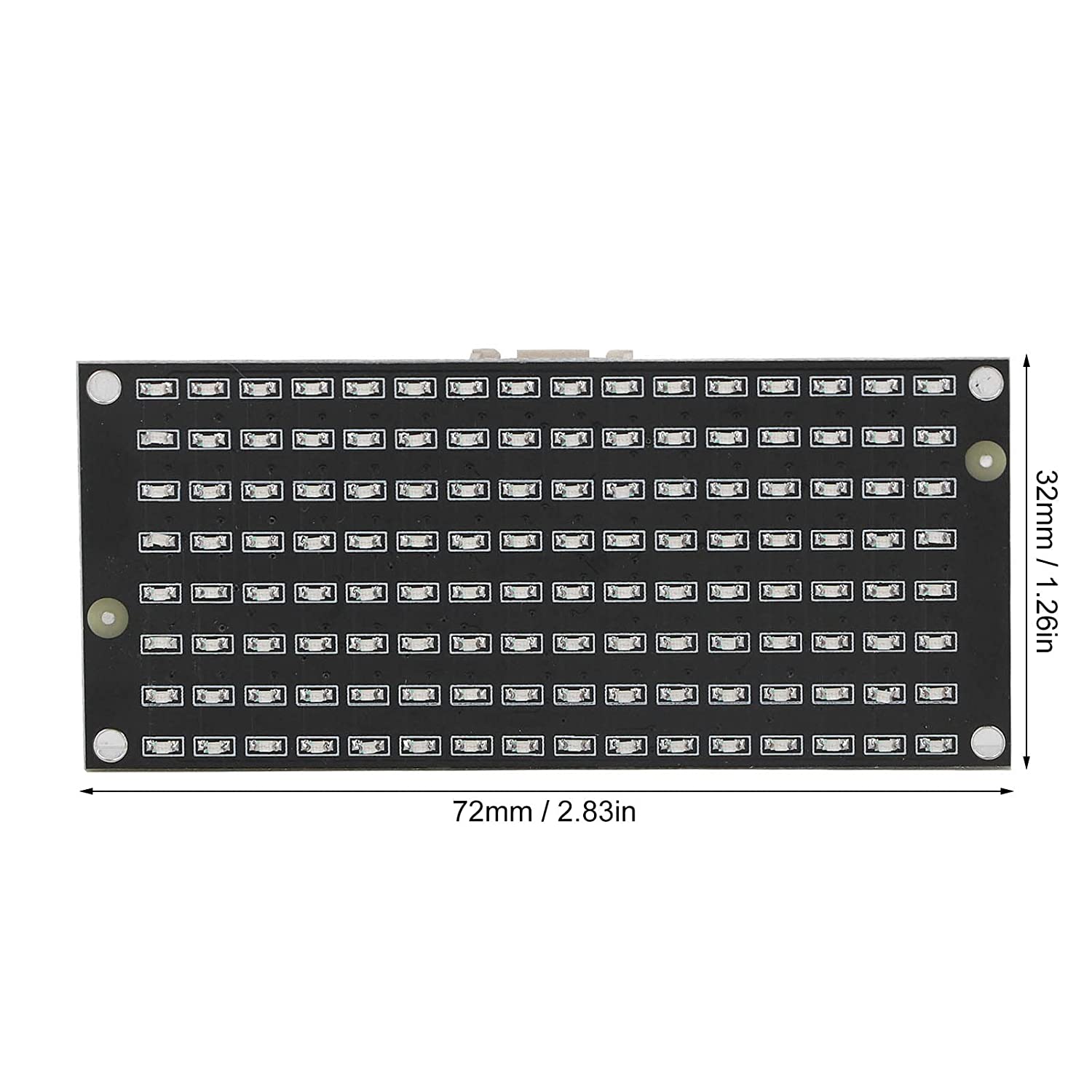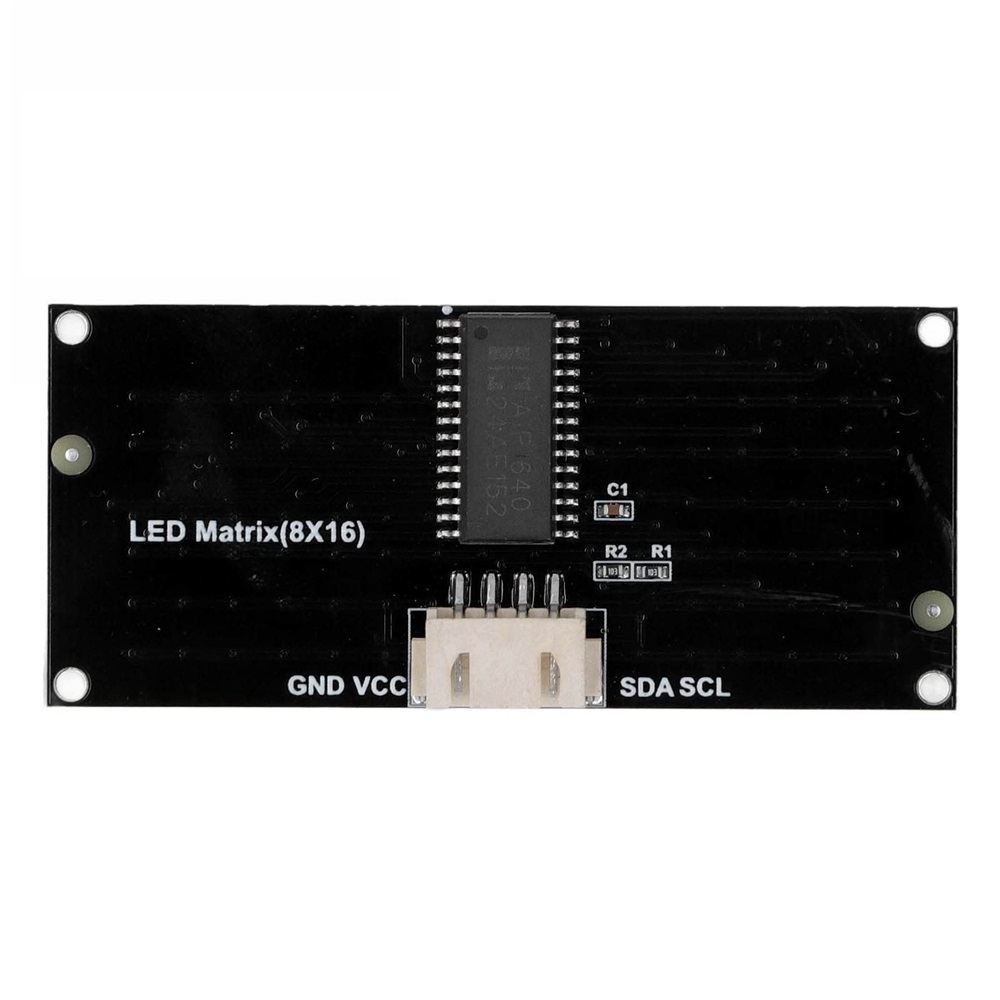 Feature:
1. LAMP BEAD AND CHIP: LED light board come with 128pcs LED beads, with AIP1640 chip, stable and reliable;
2. SUPPORT CONTROL: You can use the MCU to communicate with the module through I2C, control the AIP1640 chip control module of 128 LED on and off, so that the module on the lattice display the pattern you need;
3. WIDE APPLICATION: Can be used to make LED screen, LED wall, advertising board, widely used in hotels, KTV, bars, outdoor advertising signs, Christmas or wedding decoration;
4. TECHNICAL PARAMETERS: Working voltage from DC3.3-5V, power loss for 400mW, oscillation frequency is 450KHz, driving current is 200mA;
5. TEMPERATURE RESISTANT: Operating temperature from ‑40℃~+80℃, high and low temperature resistant, communication mode using I2C communication.
How to Use:
Configure the controller and connect the ports for use.
Specification:
Item Type: LED Matrix Control Module
Operating Voltage: DC3.3-5V
Power Loss: 400mW
Oscillation Frequency: 450KHz
Driving Current: 200mA
Operating Temperature: -40℃~+80℃
Communication Method: I2C
Board Size: Approx. 32 x 72mm / 1.26 x 2.83in
Package included:
1x LED Matrix Control Module