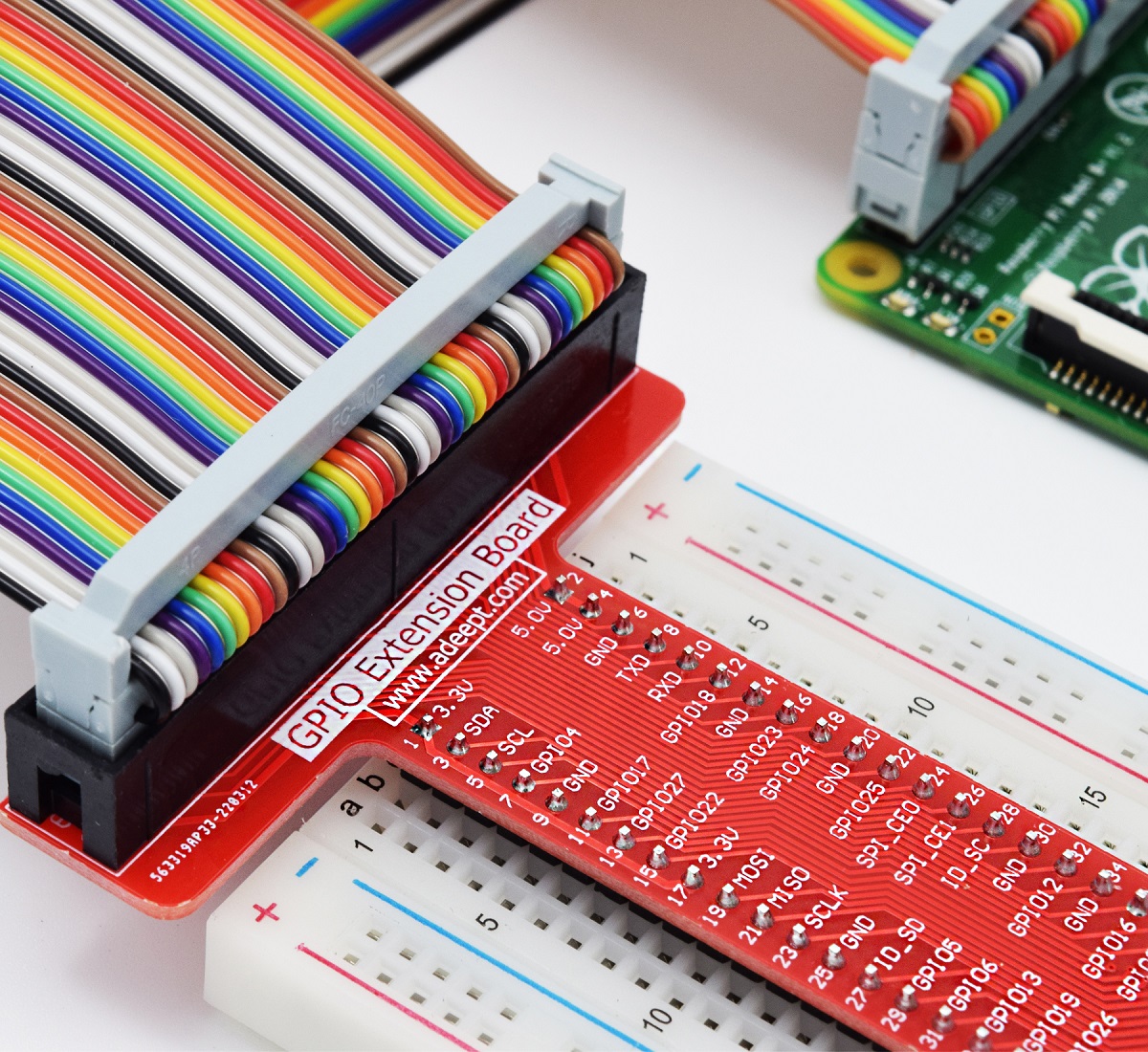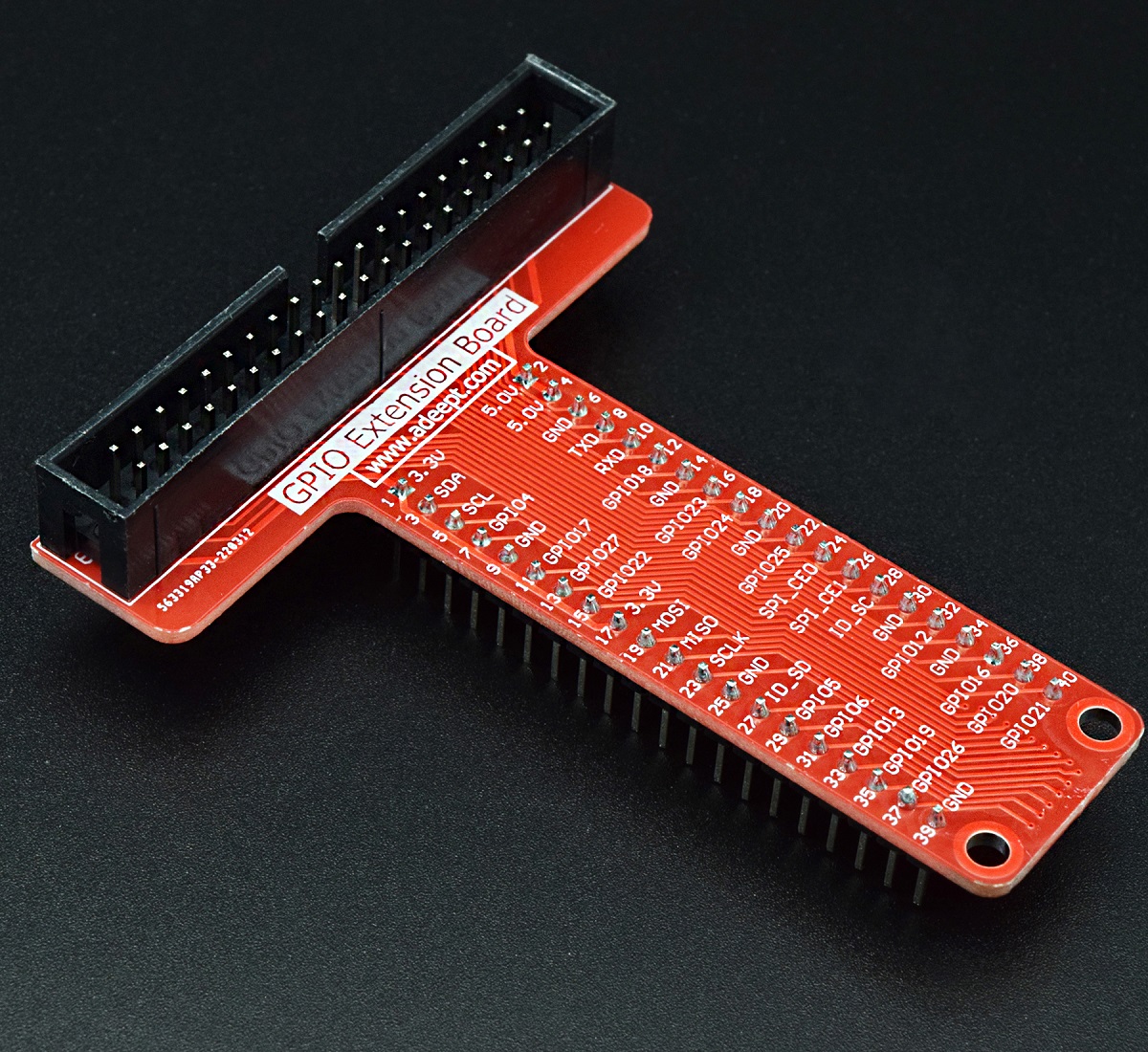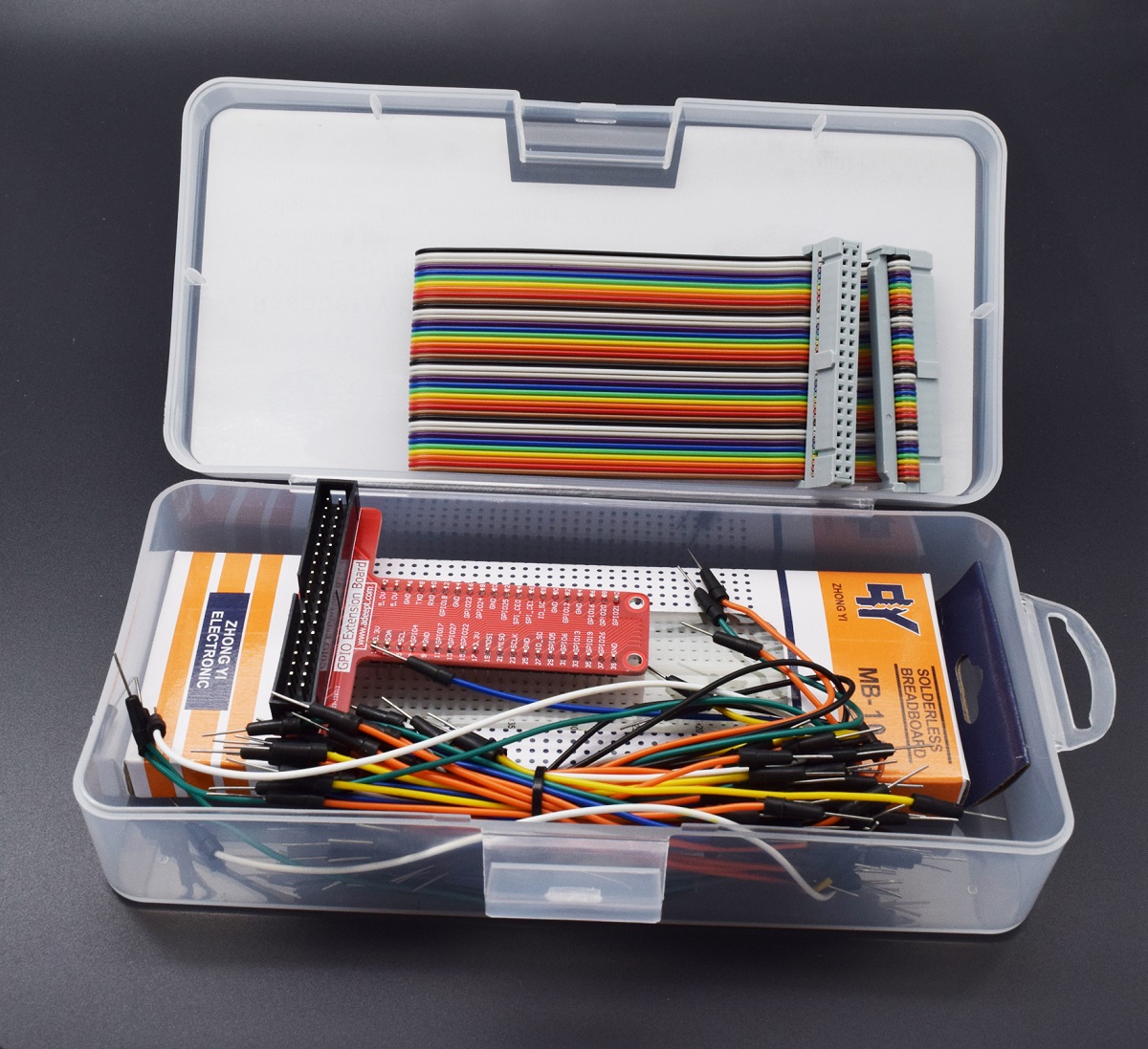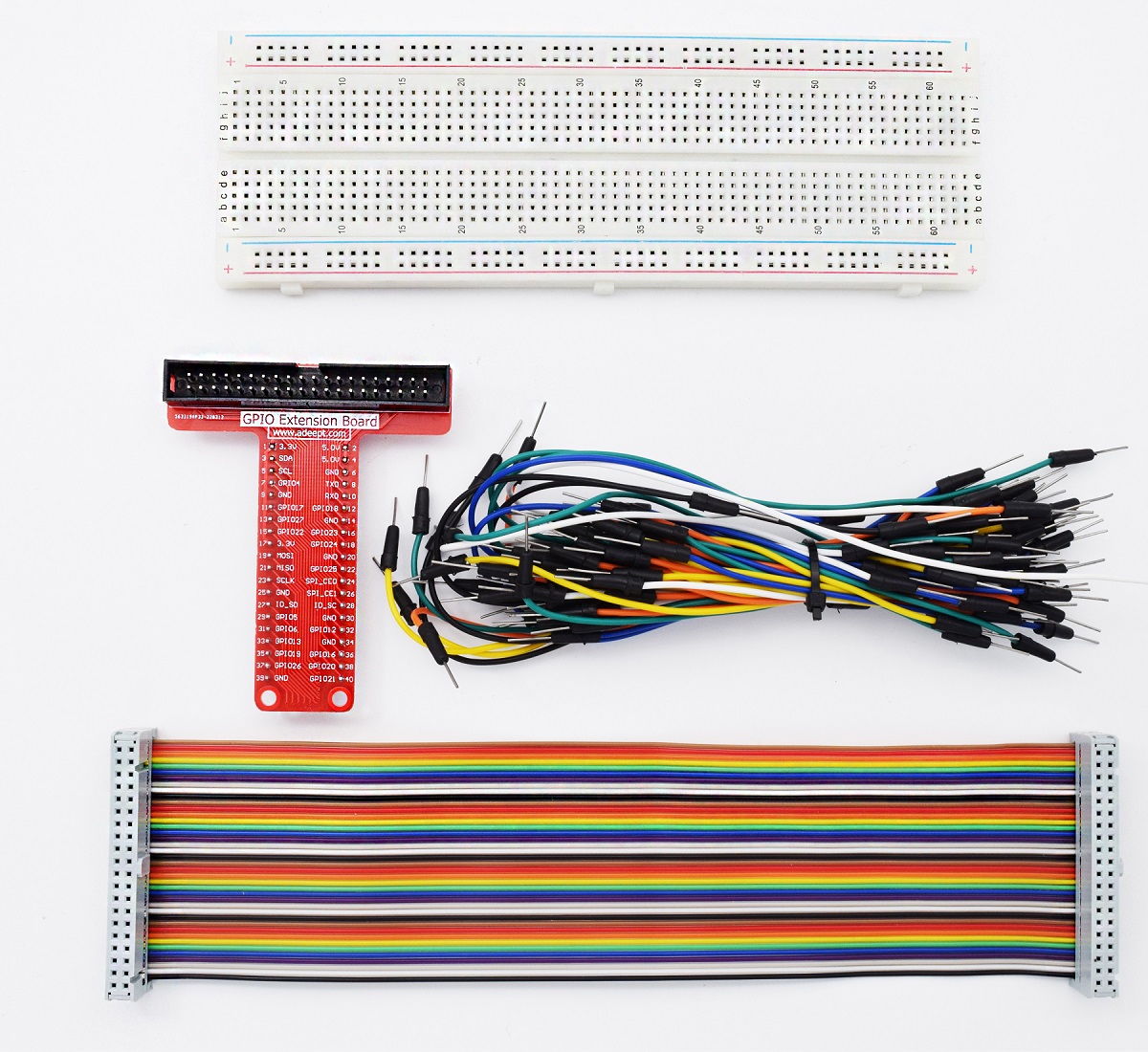 The high quality assembled Pi T-type Breakout Board is used for extending the GPIO interface on Raspberry Pi, it helps you break out all those tasty power, GPIO, I2C and SPI pins from the 40 pin header of Raspberry Pi. It is compatible with any Raspberry Pi containing a 40 Pin GPIO connector, including Raspberry Pi 4B/ Raspberry Pi 3/2 Model B/B+/ A/A+, Raspberry Pi Zero and Raspberry Pi W. The IDC 40pin Female to Female Ribbon GPIO Cable is made by the high-quantity copper soft wire material for safe and durable. You can plug the 40 pin GPIO cable between the Raspberry Pi computer and the T-Type GPIO expansion board.
Features:
1. This is a Raspberry Pi GPIO extender kit that provides a way to easily connect your Raspberry Pi 4B/3B+/3B/ 2B/ 1B+ to a breadboard. This can be convenient for you to do experiments related to Raspberry Pi, and can avoid damage to the Raspberry Pi motherboard due to frequent use of Raspberry Pi GPIO.
2. The rainbow ribbon, jumper wires and T-type connector board are really handy for getting the GPIO header to a breadboard for your creations.
3. This kit will make your Raspberry Pi more flexible and easy to build with other sensors for many experiments.
4. Great for testing circuits before committing them to a more permanent board and planning out a bigger project.
5. Raspberry Pi board is NOT included in this kit.
Package included:
1x T-type GPIO Expansion Board
1x 830 Points Breadboard
1x 40 Pin Rainbow Ribbon Cable
1x Jumper Wires(65pcs)
NOTE:
Raspberry Pi is NOT included.