Features:
The best case out there for the Raspberry Pi 4 according to Mag Pi Issue 90.

Cools the Raspberry Pi as a heatsink and comes with a 30mm software controllable fan.

Minimizes clutter and makes cable management easy with all ports on the rear of the case.

The power button behind can perform a safe shutdown, reboot, or forced shutdown upon installation of proprietary script.

The GPIO pins are accessible on top of the case and protected by a removable magnetic cover.

Argon One Mini Computer Case for Raspberry Pi 4 B
Argon1 Pi 4 : The Coolest Raspberry Pi 4 Case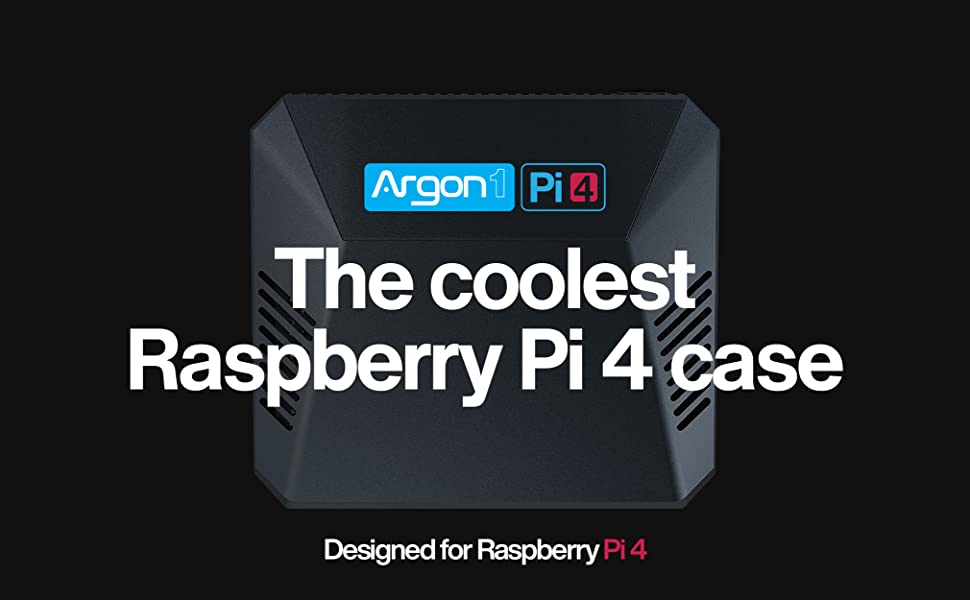 Neat Cable Management / Passive & Active Cooling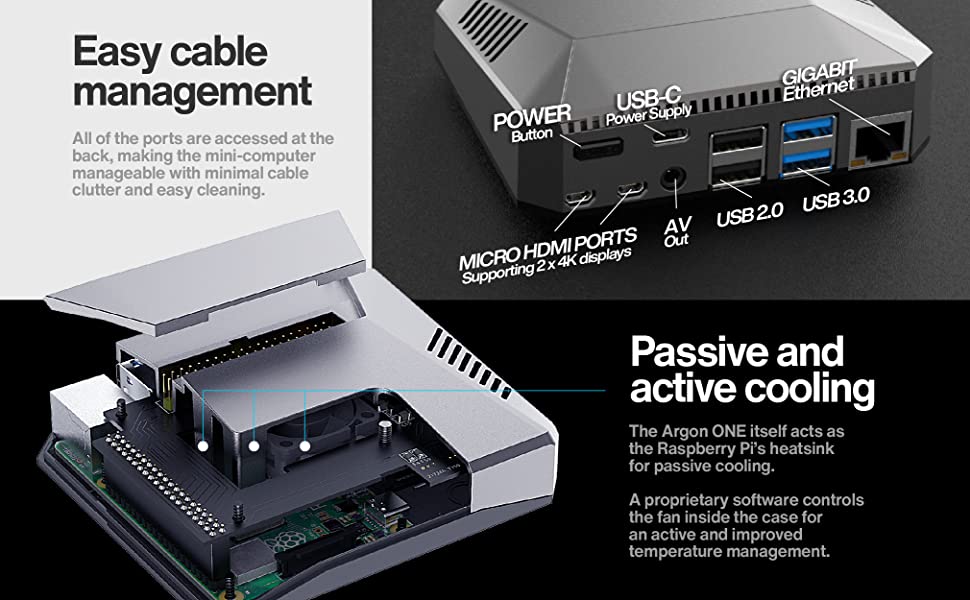 Sleek Aluminum Enclosure / Magnetic Removable Top & Access to GPIO