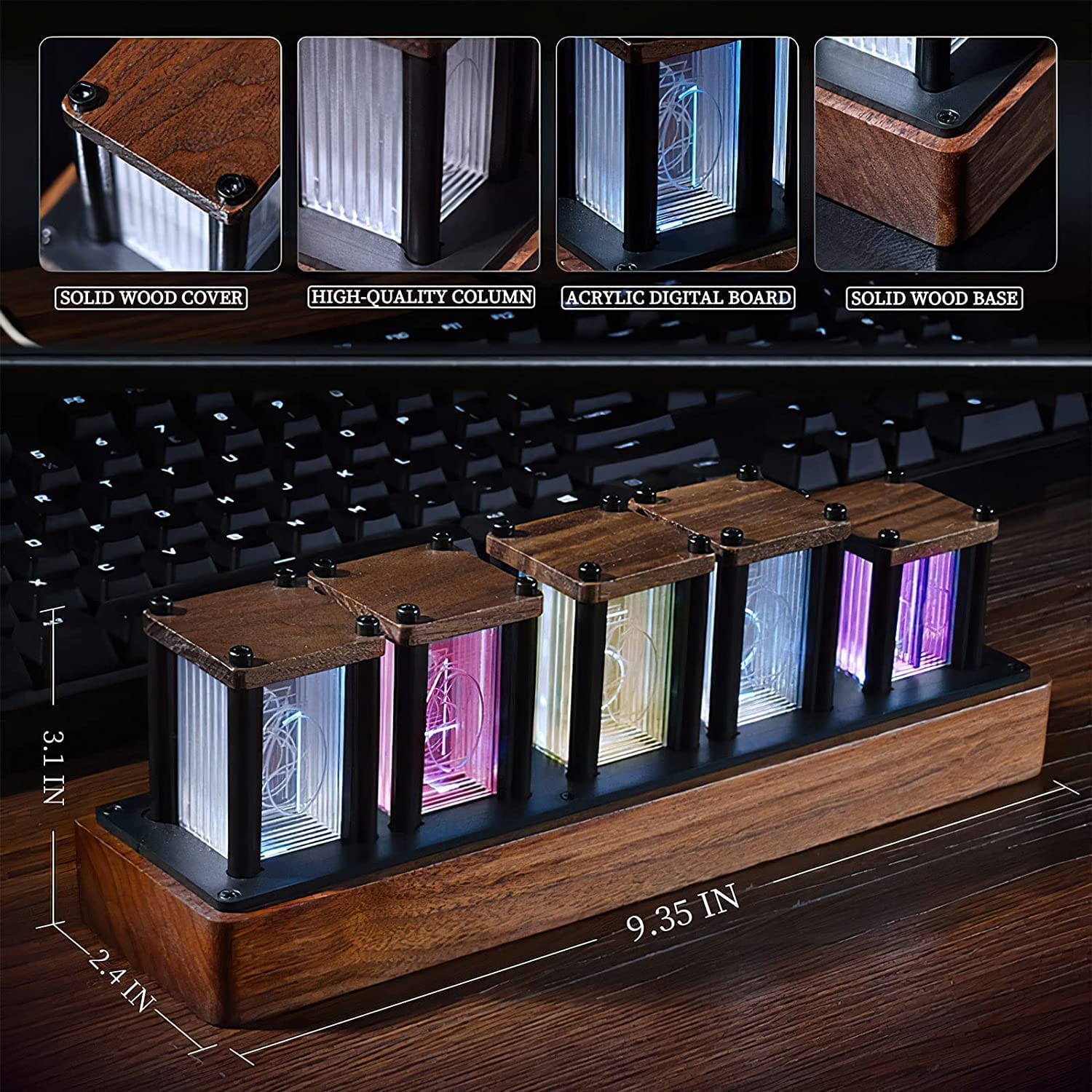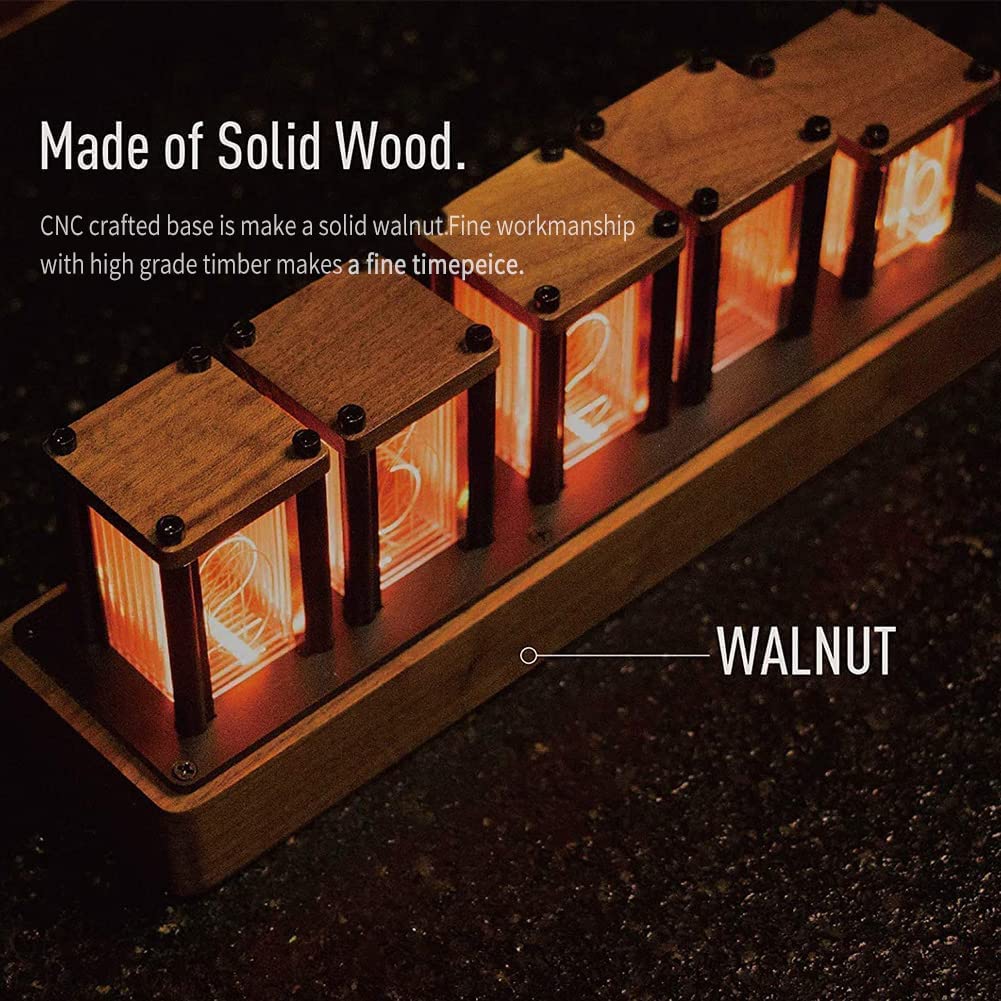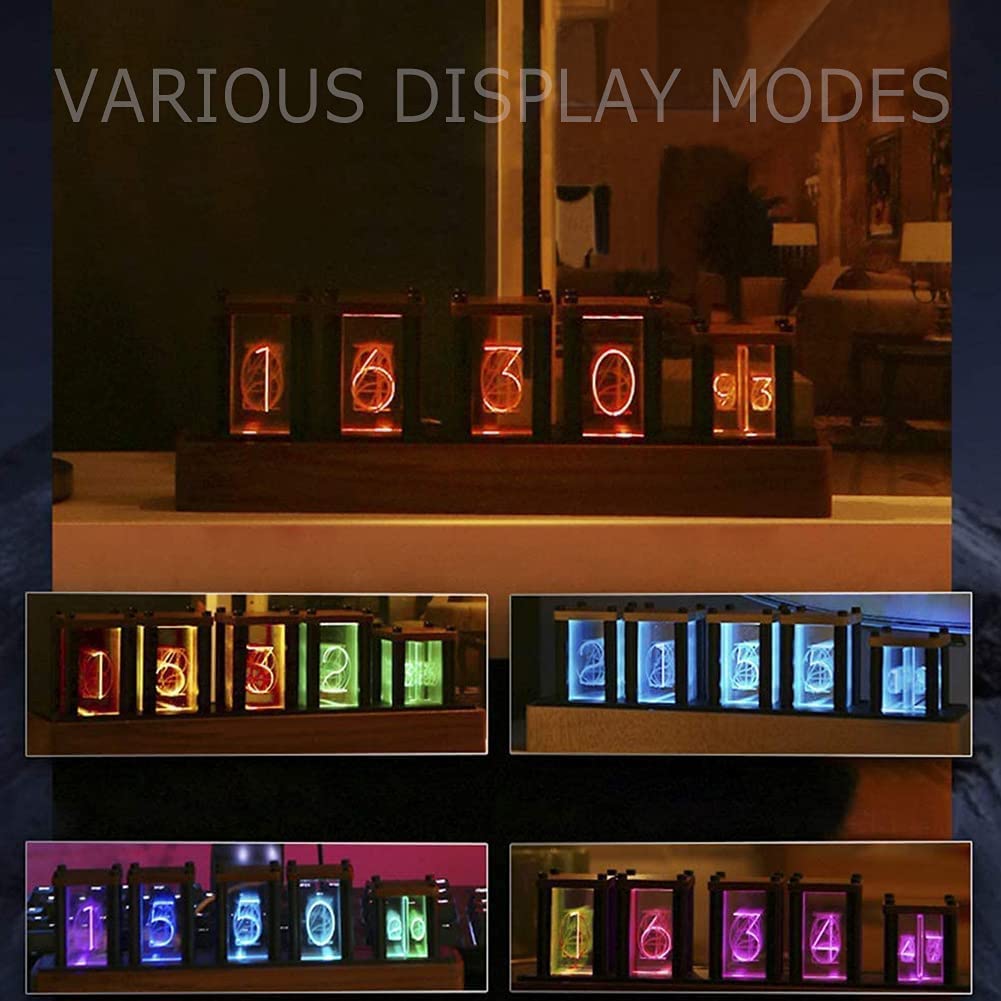 About this item
【 Nixie Tube Simulation】Retro modern desk clock, using LED to reproduce the beauty of retro digital tube display. By using the LED, to achieve low power consumption, security effect.

【No assembly required】This product is a finished product, no assembly required! ! It is more suitable as a gift for relatives and friends.

【Full-color RGB color change function】: Using full-color LED, it can achieve 16 million colors digital color change. Use the MOED key to switch freely between 7 cool display modes to create a "exclusive space" that suits your mood.

【Appropriate product size】: About 237.5 x 61.5 x 79 mm, the size is just right, suitable for placement anywhere. It is suitable for entrances, dens, bars, shops, etc. It is very suitable for creating atmosphere.

【Black walnut material】: The table body is made of North American black walnut, which is hard and smooth in texture, clean in texture, not easy to break, and has the characteristics of corrosion resistance. Combining acrylic and ABS materials, it is full of wood warmth and technology. It is an artistic, beautiful and practical product.
Common Questions:
Q: Is this a clock? How can I see the time?
A: This is a self-assembled clock kit. For example, 183324 is 18:33:24.
Q: Is this battery or plugged in?
A: This is a plug-in clock.
Q: Will it remember the time after the power is cut off?
A: There is a button battery on the motherboard. When the power is turned off, it will continue to work. There is no need to reset the time.
Q: How does this clock adjust the time?
A: The button at the bottom of the clock can set the color/mode/time. You can also use computer software to synchronize time or set colors.
Q: Can I charge it with the power bank, how long can I use it?
A: Yes, any USB port can supply power to it. It consumes about 260ma, so it can only work for 20-30 hours with a 10,000mAh power bank.