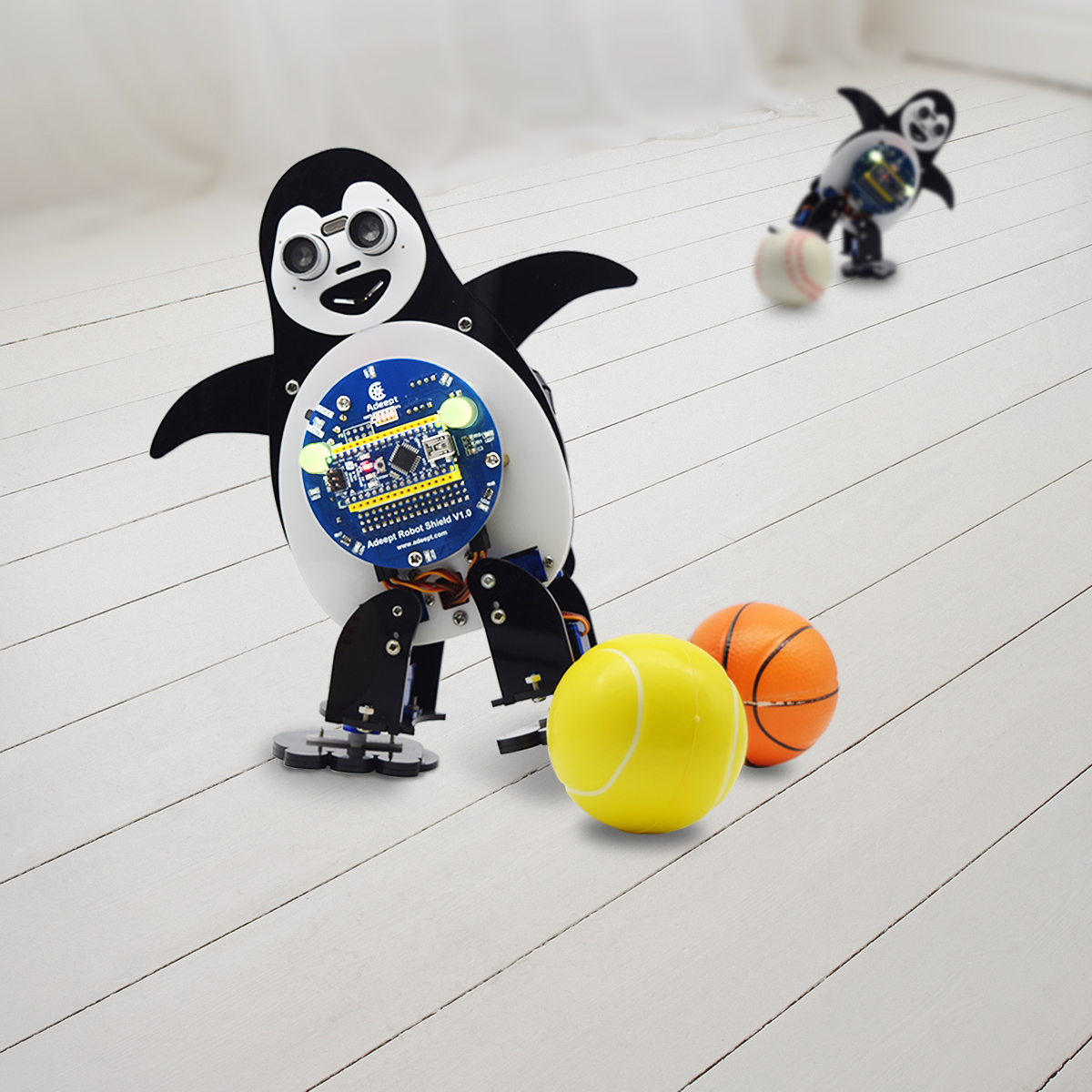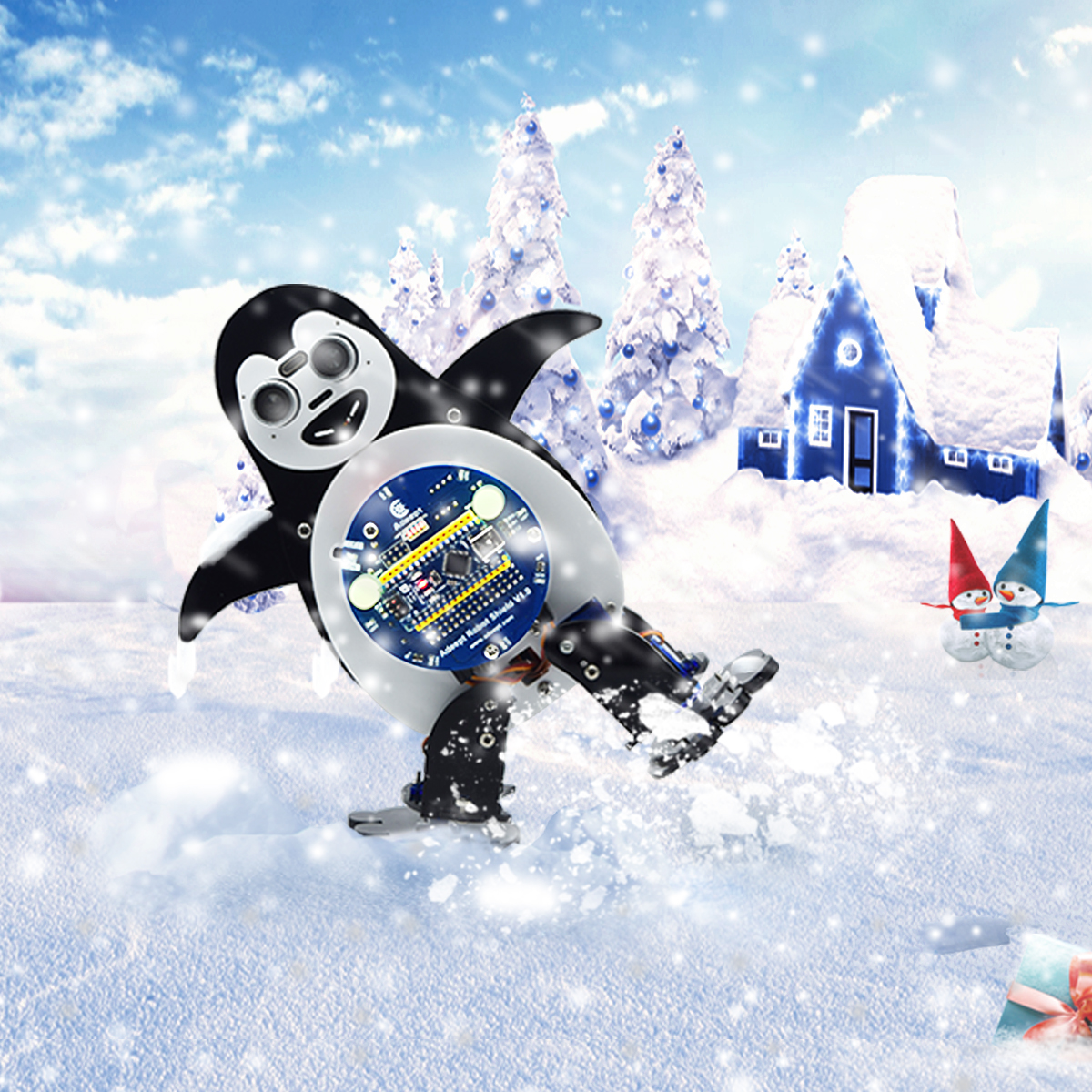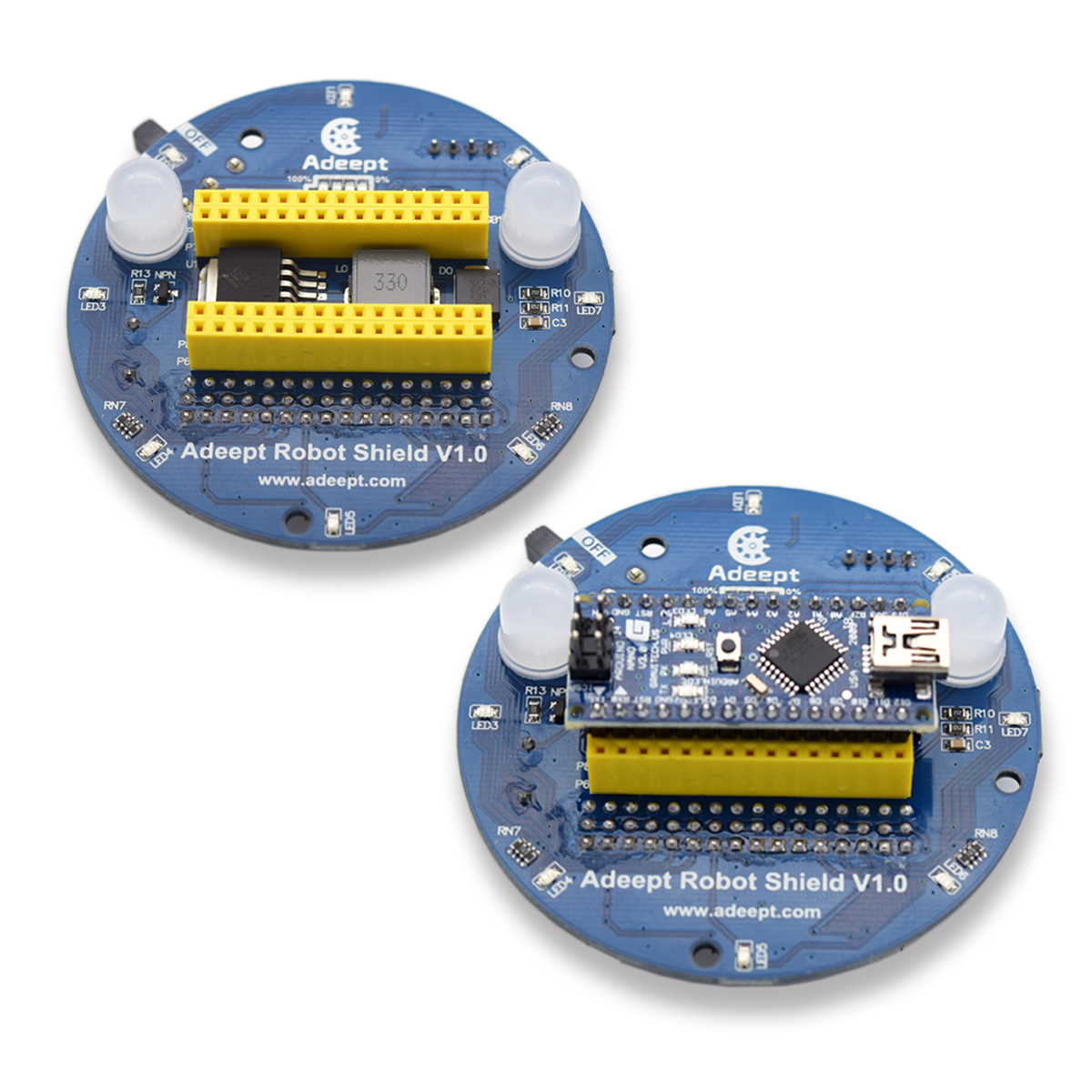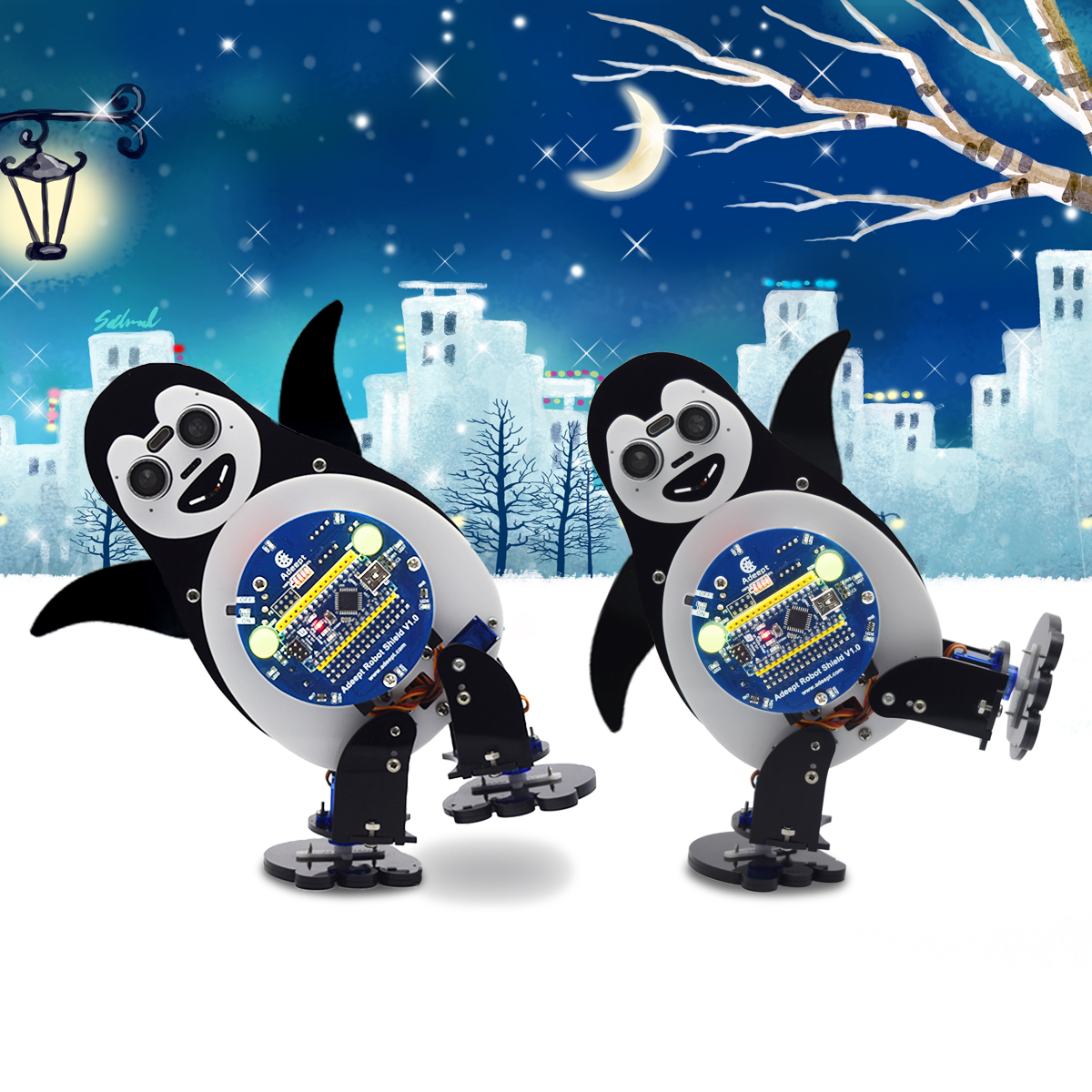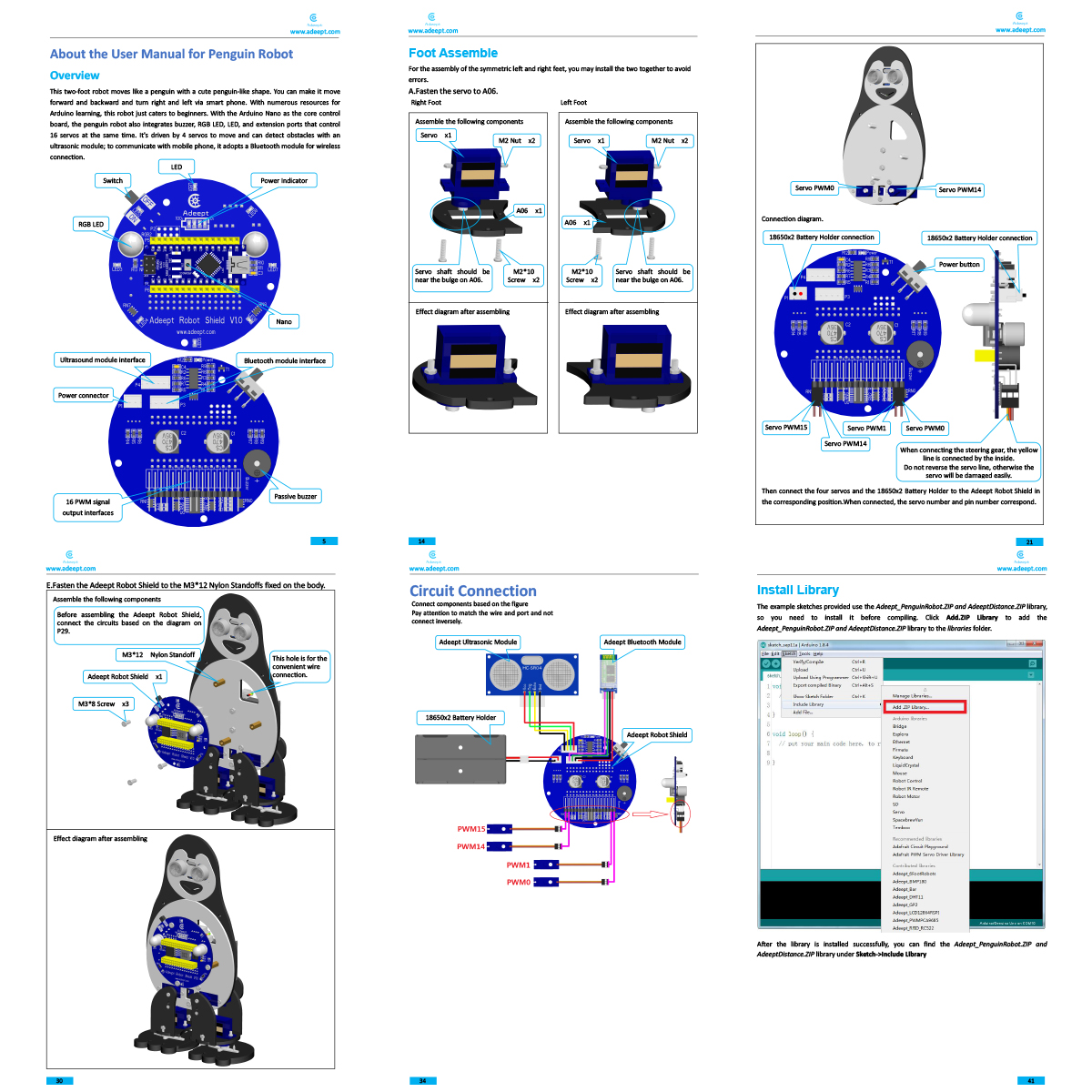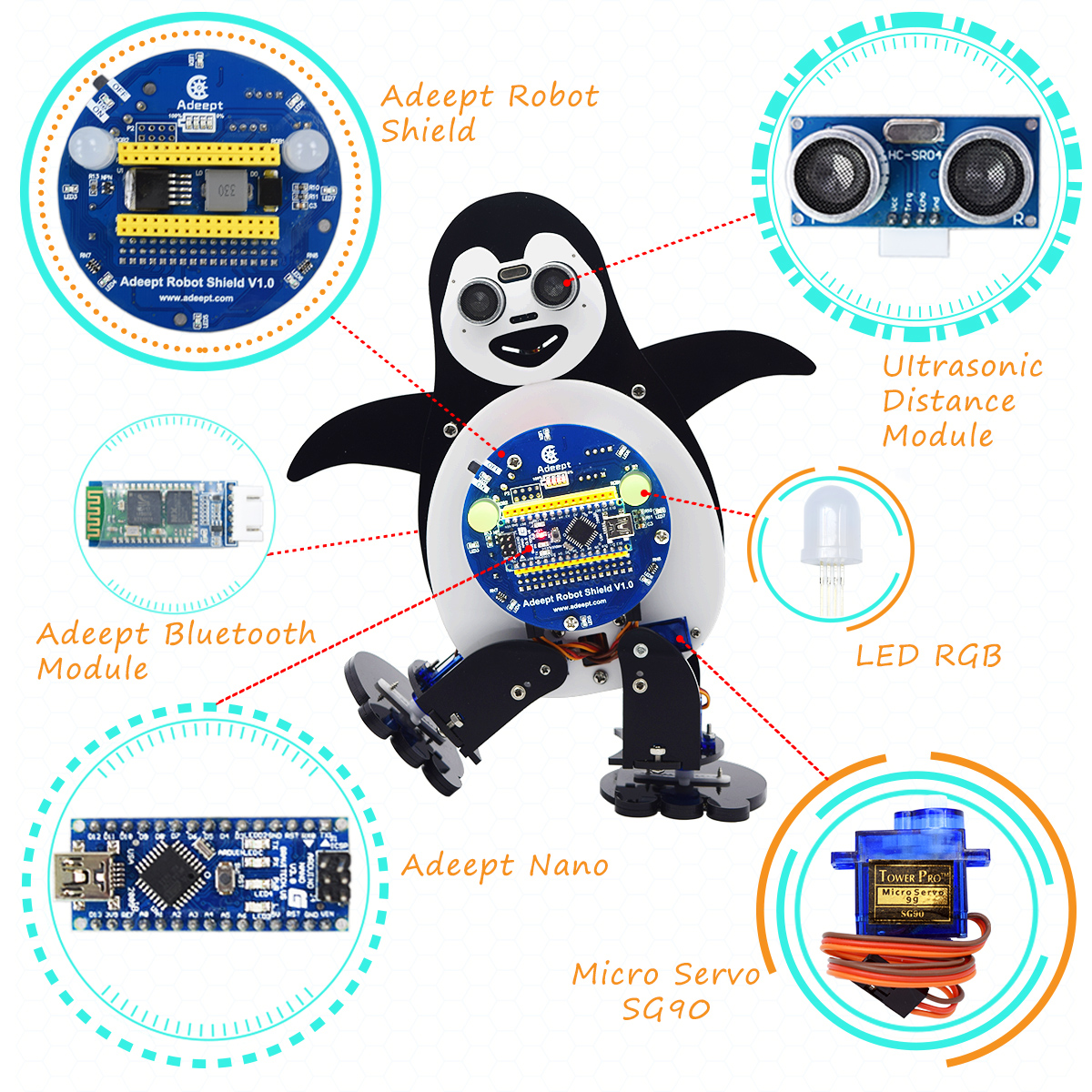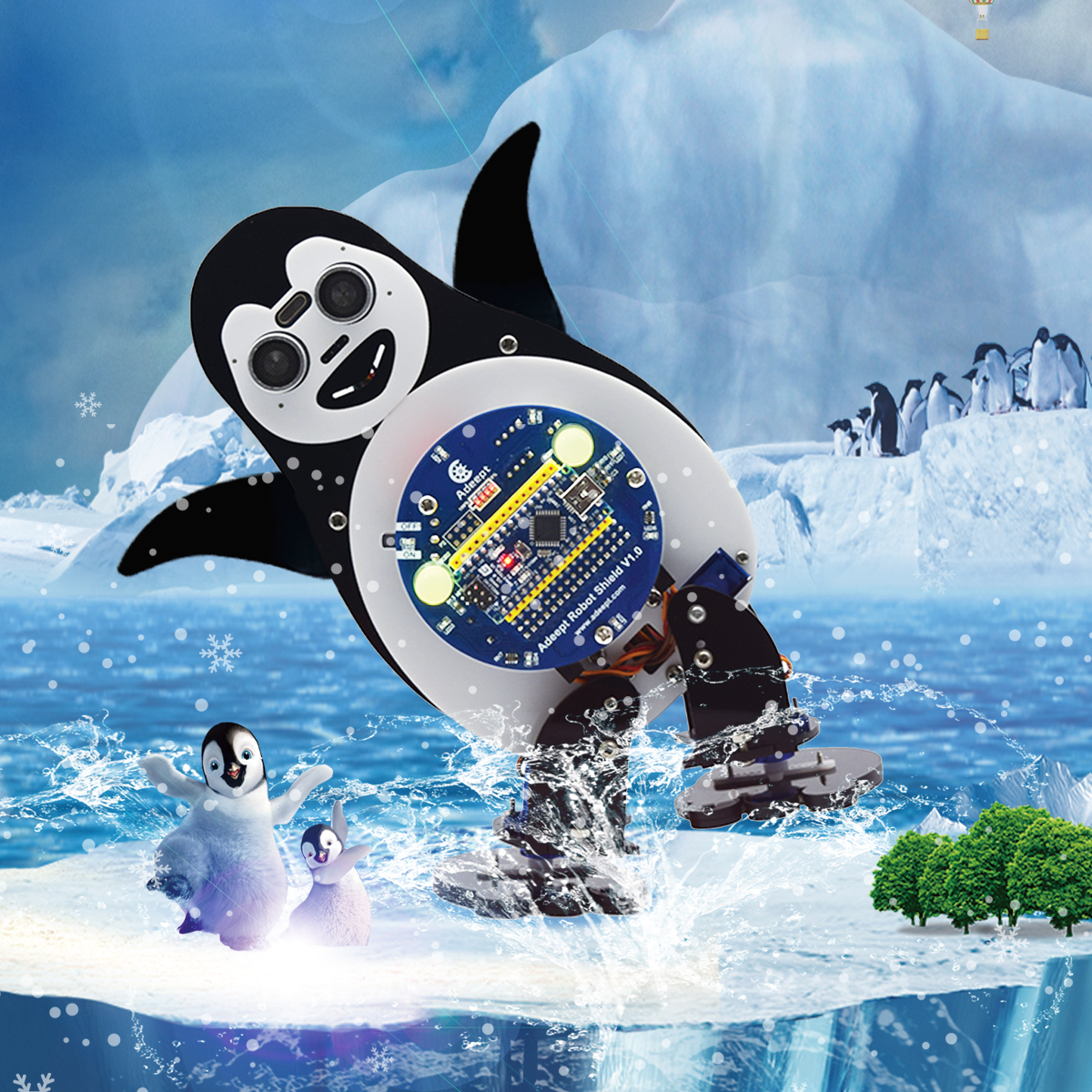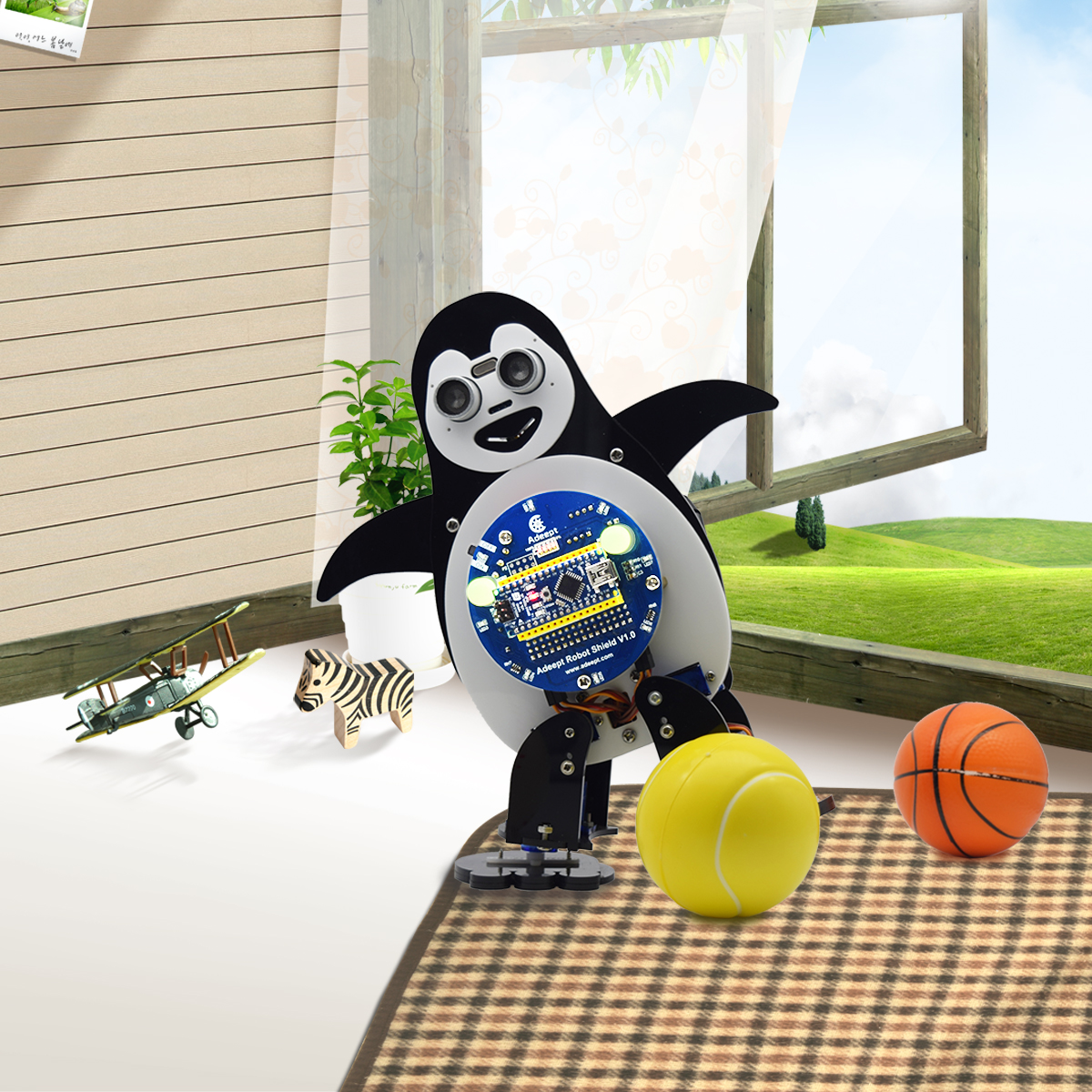 This two-foot robot moves like a penguin with a cute penguin-like shape. You can make it move forward and backward and turn right and left via smart phone. With numerous resources for Arduino learning, this robot just caters to beginners. With the Arduino Nano as the core control board, the penguin robot also integrates buzzer, RGB LED, LED, and extension ports that control 16 servos at the same time. It's driven by 4 servos to move and can detect obstacles with an ultrasonic module; to communicate with mobile phone, it adopts a Bluetooth module for wireless connection.

YouTube Video Link:
https://youtu.be/vCm08NLTTrY

Download Tutorials:
https://www.adrive.com/public/5CUTA6/Adeept_PenguinRobot_Kit_for_Arduino-V1.0.zip

Features:
1.The Penguin Robot kit is designed based on Arduino Nano. This is a complete and fun Arduino/Robot learning kit. We carefully prepared a detailed manual(PDF), the manual contains complete circuit diagrams and assembly steps, according to our tutorial, you will be able to easily build your own Penguin Robot.
2.The robot can be remotely controlled by Android device via HC-06 Bluetooth transmission module.
3.The robot is flexible and it can dance.
4.Quick-responding technical support for free.
5.Powered by 2*18650 rechargeable lithium batteries.(This kit does not contain batteries and you need to prepare yourself)
---------------------------------------------------------------------------------------------------------------------------
Package List:
1 Set Acrylic plate
1x Adeept Arduino Nano Board
1x Adeept Robot Shield V1.0
4x SG90 Servo
1x Adeept HC-06 Bluetooth Module
1x Adeept Ultrasonic Distance Module
1x Mini USB Cable
1x 18650x2 Battery Case
2x 4Pin Wire
10x M2 Mut
14x M3 Nut
6x M2*8 Screw
10x M2*10 Screw
24x M3*8 Screw
6x M1.4*6 Self-tapping Screw
4x M3*12 Countersunk Head Screw
4x M3*30 Copper Standoff
4x M3*12 White Nylon Studs
1x Slotted Screwdriver
1x Cross Screwdriver
1x Cross Socket Wrench
1x Large Cross Screwdriver
1x Wingding Pipe
1x Ribbon