About this item:
Model: TEC1-12706.

Size: 40mm x 40mm x 3.6mm.

Refrigeration power: Qcmax 50-60W.

Storage Conditions: -40℃ ~ 60 ℃

Working Current: 4.3-4.6 A (rated 12V); Imax: 6A.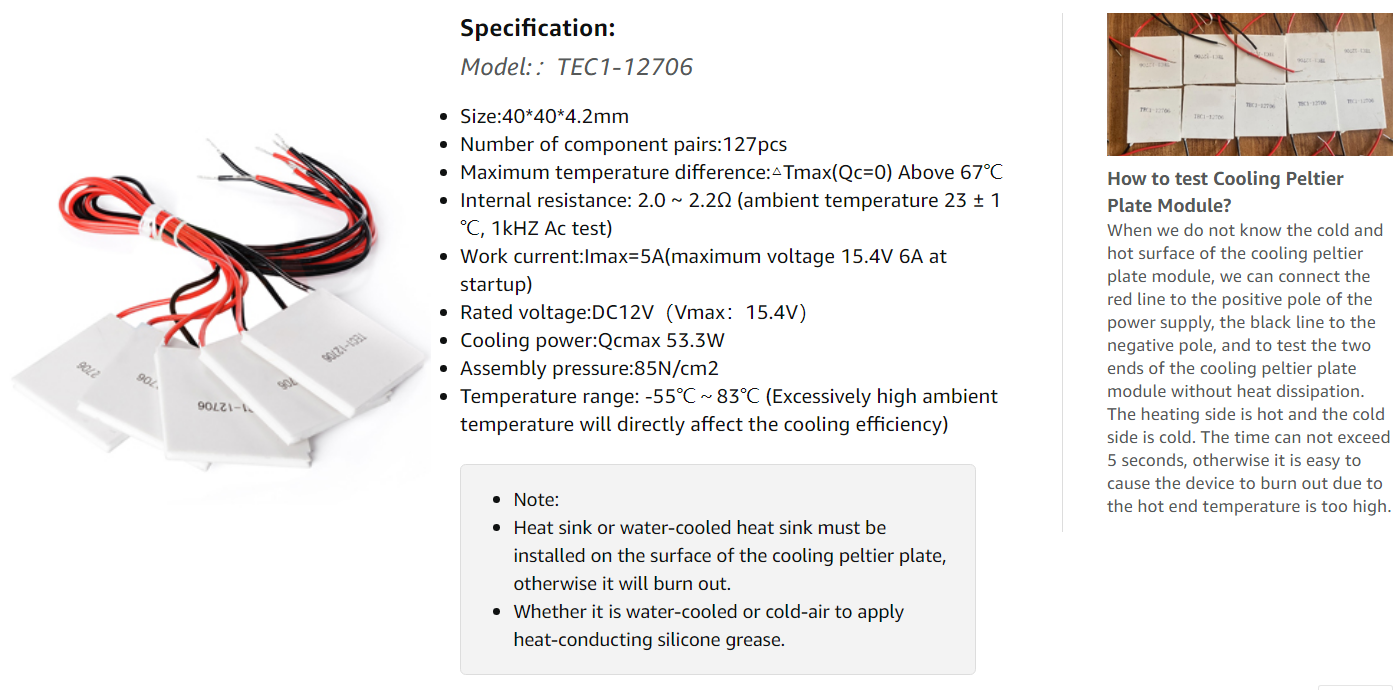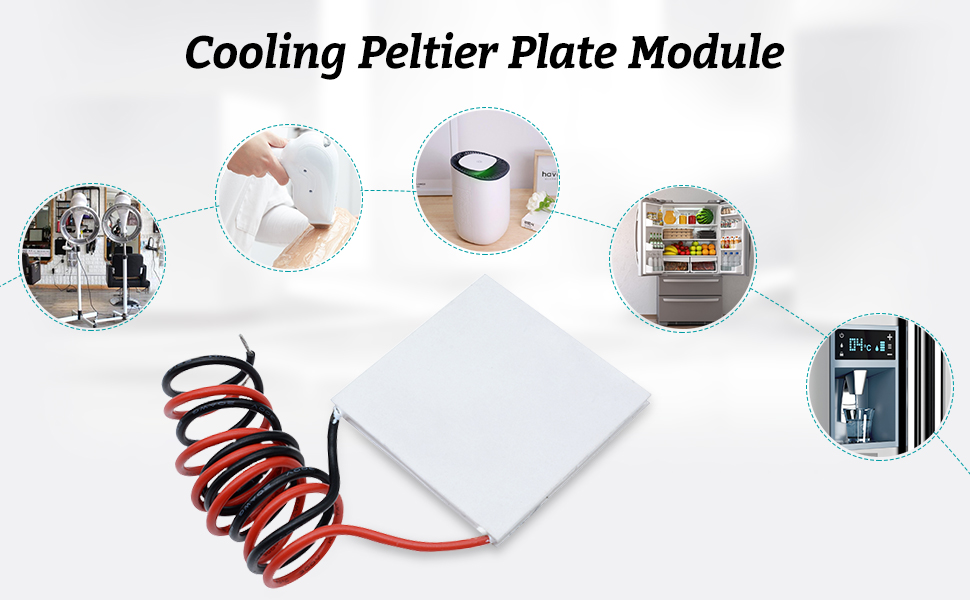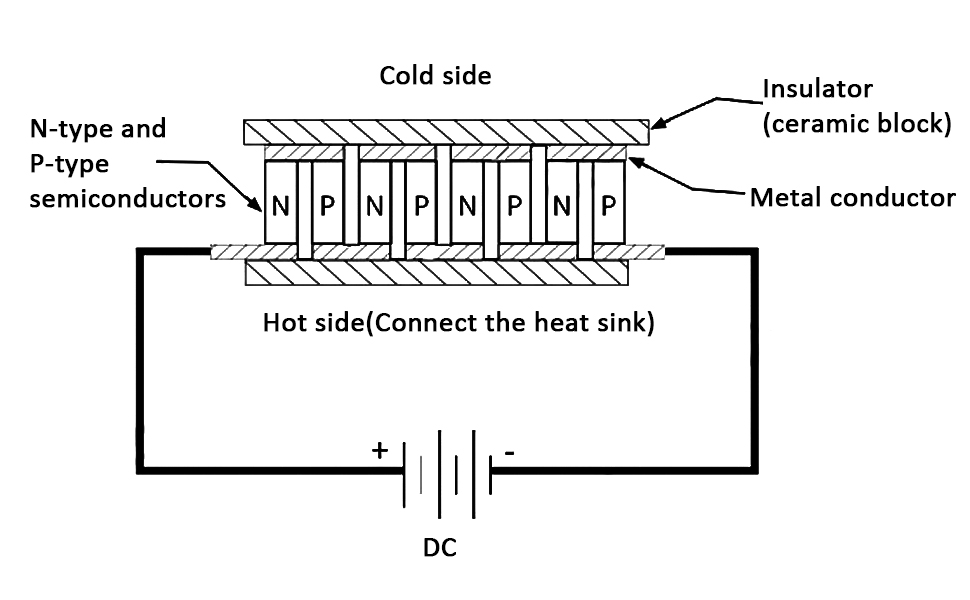 The installation and use of the cooling peltier plate module:
You can prepare a little heat conductive silicone grease and a dry battery before installation, then connected to the cooling peltier plate module two lead wires, you can feel one side obviously cool and the other side heat.

Don't forget the polarity of the lead wire and determine the cold and hot end of the cooling peltier plate module.

If you want to get a larger amount of cold making, it is suggested to adopt a two-stage cooling method by stacking up two pieces, and the cold surface of the upper one absorbs the heat of the following one.

If there are conditions can be selected three-level, but there must be high-power power support.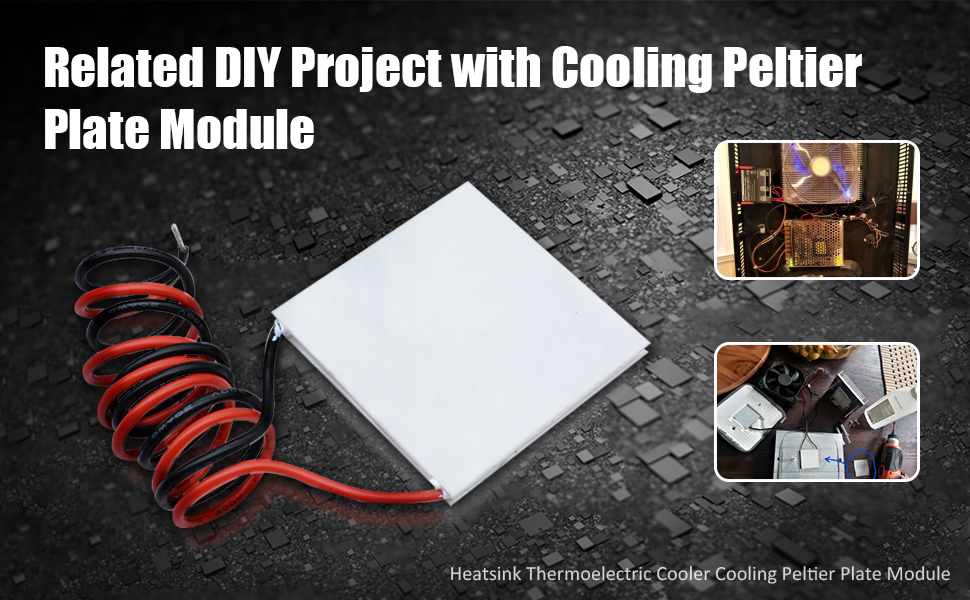 Package included:
5x TEC1-12706 Cooling Peltier Plate Module