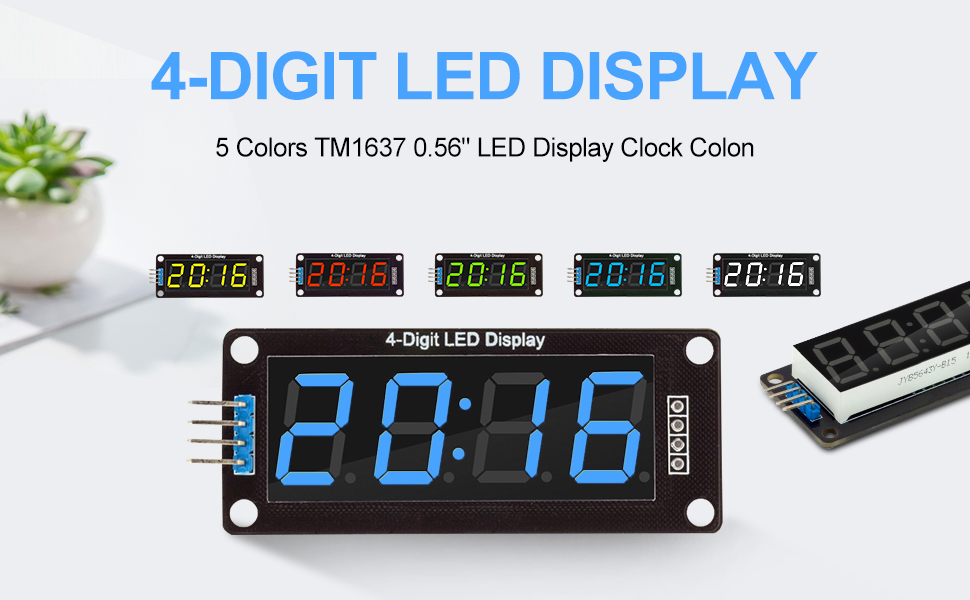 Specification:
This module is a 12 foot with clock display four common anode tube (0.56 inch) and basic 4-digit 7-segment display module.

Driver IC is TM1637, only two signal lines can make the MCU control 4bit 8 digital tube.

Control Interface:
GND--ground

VCC--power supply

DIO--data input and output

CLK--clock signal feet
Please Note: The pins are not soldered to the board, you need to solder by yourself. Wish you could understand.
Features:
For use library: TM1637.h.

Digital tube 8 grey level is adjustable.

Module connects to digital I/O on 2 pins.

The control interface electrical level is 5V.
Package Included:




5x TM1637 7-Segment 4-Digit 0.56" LED Display Colon Module Clock Digital Tube Serial Driver Board (5 colors)