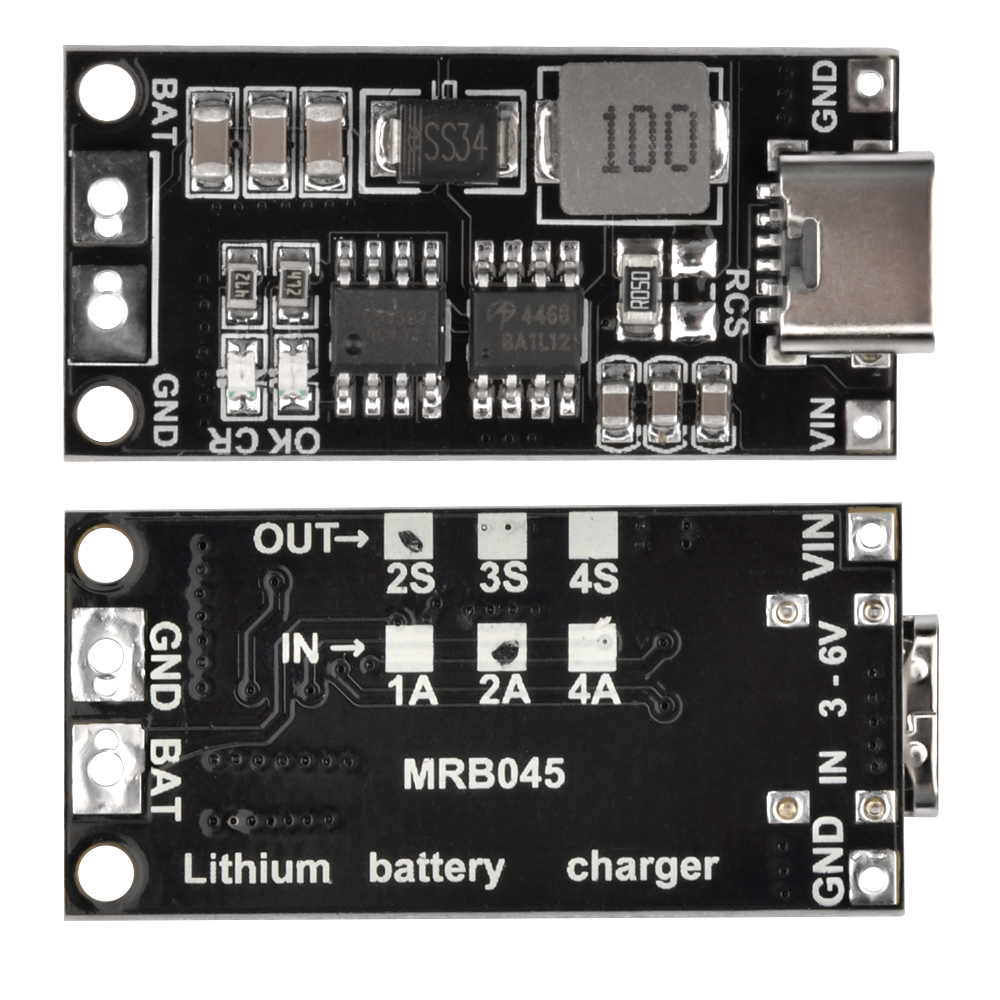 HIGH PERFORMANCE: Boost lithium battery module preserves the battery voltage below the input voltage and battery short circuit.

CHARGING VOLTAGE: Charger module charging voltage 8.4V, charging current 0.55A (1A Version), 1.1A (2A Version), 2.2A (4A Version).

OVERVOLTAGE PROTECTION: Battery charger board has strong adaptability to input power and over voltage protection for battery.

WEARPROOF AND DURABLE: Battery charger module is made of premium PCB board, wearproof and durable, good contact.

INPUT VOLTAGE: Charging board input voltage DC 3-6V (DC 3.7V 5V recommended). Input current 1A (1A Version), 2A (2A Version), 4A (4A Version).
2-Cell(2S) 8.4V Version:
1. Input voltage : DC 3-6V(Recommend DC 3.7V 5V)
2. Input current : 1A(1A Version); 2A(2A Version); 4A(4A Version)
3. Charging voltage : 8.4V
4. Charging current : 0.55A(1A Version); 1.1A(2A Version); 2.2A(4A Version)

NOTE:
If you need 3S 4S or other parameter modules, please contact us by email.